Sandia sponsors transformation of animal discovery exhibit at The Lawrence Hall of Science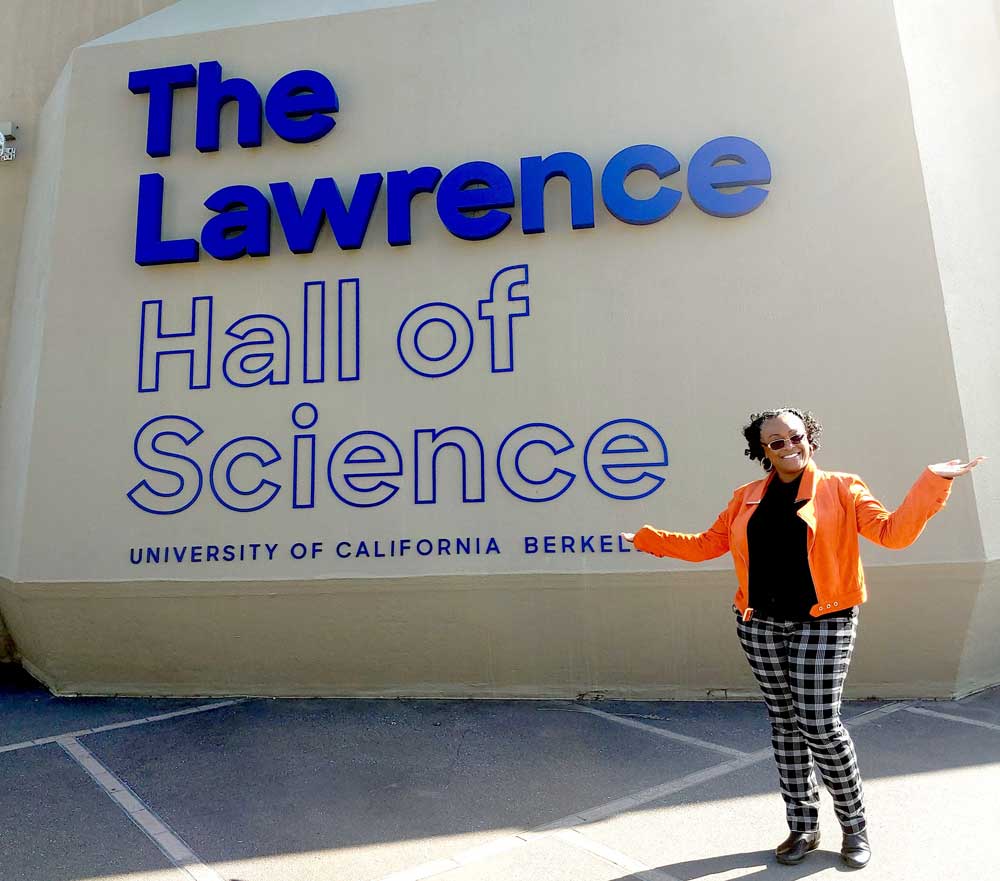 What's one of the best ways to foster a deeper appreciation for how animals contribute to preserving our ecosystem? By getting close to them and gaining an understanding of animal behaviors.
Through a community grant from Sandia's Corporate Contributions Program, the Labs sponsored the newly renovated Animal Discovery Zone at The Lawrence Hall of Science at the University of California, Berkeley. As one of the Bay Area's most popular learning experiences for people of all ages, the Animal Discovery Zone is particularly engaging for young learners to nurture their scientific and environment thinking muscles.
The Lawrence Hall of Science kicked off its transformation of the Animal Discovery Zone with an exhibit preview event called "Innovations & Inspiration" this spring. The event featured the work of National Geographic photographer Joel Sartore, who delivered a humorous and compelling keynote on animal conservation.
Some of Sartore's most riveting animal photographs cover a wall in the Animal Discovery Zone, which also provides an opportunity for individuals, families and organizations to financially support the project by "claiming" a photo with a significant donation. In Sartore's words, his "hope is that people will look these creatures in the eyes and be inspired to care, while there is still time."
The new exhibit is now open to the public.
Learn more about the Animal Discovery Zone project, as well as Joel Sartore's full body of work, "The Photo Ark," by visiting the exhibit website.