Sandians' passion for science grips Albuquerque youth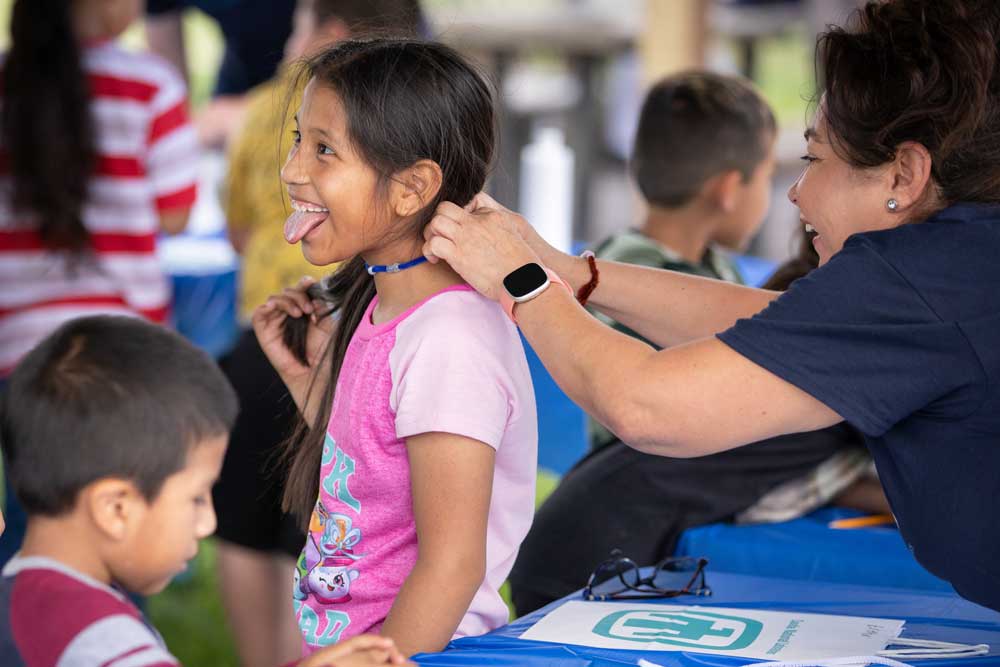 Like a well-oiled traveling show, the tents and tables went up, the props and materials came out and the kids cavorted from station to station to learn about science, technology, engineering and math at Sandia's third annual STEM in the Sun event.
Nearly 30 elementary and middle school-age students joined Sandia volunteers from the Hispanic Outreach for Leadership & Awareness and other employee resource groups at Mesa Verde Community Center making GlueP balls, lava lamps, catapults and marshmallow and dried pasta structures. They also learned about surface tension, the effects of ultraviolet light and optical illusions.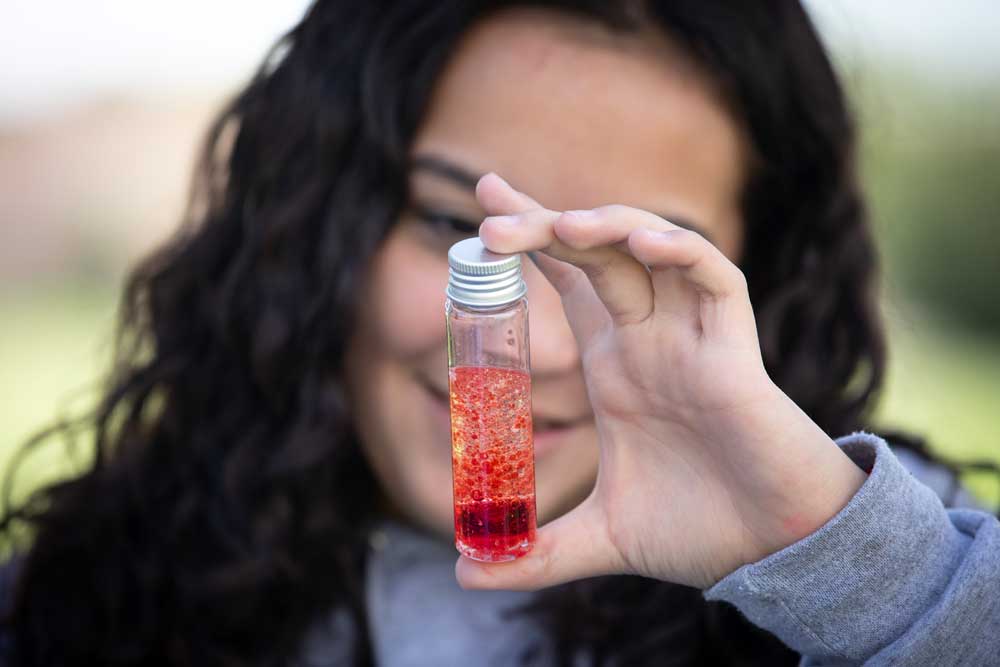 The Mesa Verde event was one of seven held throughout Albuquerque this June and July by Sandia Community Involvement for kids enrolled in city summer programs. "Growing up I had opportunities like this to interact with professionals and it meant a lot to me," said Sandia volunteer and software engineer Elizabeth Lopez. "I love the outreach and the chance to do the same for these kids." Seven-year-old Frankie said the event was really fun and called Sandia volunteers angels of slime and lava. "Anytime I see you guys are going to be here, I'm coming," he said.