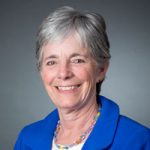 Strategic Priority No. 6, "Deploy outstanding engineering, science and technology to our mission," is about actively supporting research at Sandia that takes full advantage of our strength to develop creative, cutting-edge solutions to emerging national security challenges that would have been unimaginable only a few years ago.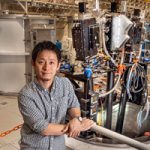 Physicists at Sandia's Z machine have found that a widely used astronomical model underestimates the energy blockage caused by free-floating iron atoms. Now, Sandia's experimental opacity measurements can help bloodlessly resolve a major discrepancy in how the 40-year-old Standard Solar Model uses the composition of the sun to predict the behavior of stars.
Laboratories Director Steve Younger and Chief Research Officer Susan Seestrom took the stage at the Steve Schiff Auditorium Aug. 26 to discuss "discovery science" and what it means for Sandia. The talk was the latest installment of the New Research Ideas Forum.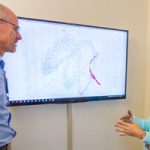 Sandia Fellow Kathy Simonson has started a "Research Club" to help Sandia researchers better prepare Laboratory Directed Research and Development ideas and proposals. Having reviewed hundreds of research proposals during her career, Kathy noticed many of the same issues kept cropping up in weaker proposals, which gave her the idea.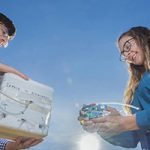 New Sandia balloon-borne infrasound sensor array detects explosions
Sandians take home five R&D 100 Awards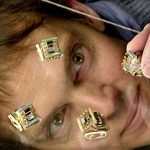 Laboratory Directed Research & Development (LDRD) was established in 1990 by Congress to let scientists at national laboratories do creative, innovative, independent research.