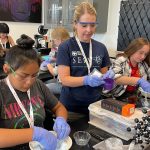 The Summer Physics Camp for Young Women welcomed 40 young women to programs in New Mexico and Hawaii this summer.
In a friendly competition to donate the most blood, the results prove that every unit counts.
Last summer, Sandia staff with a match from NTESS donated $128,000 to assist people impacted by devastating wildfires. The Albuquerque Community Foundation has released a report about how the funds were distributed.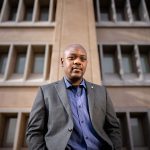 HMTech continues to bring together Sandians and Black students to inspire scientists, engineers and technologists of the future.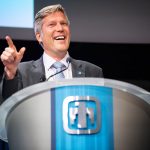 At the most recent Community Engagement Speaker Series event, the Albuquerque mayor discussed the city's plan to tackle issues like crime, homelessness, drug addiction and mental health.
Lady Idos, deputy director and head of the DOE Office of Diversity, Equity, Inclusion and Accessibility, presented virtually as part of SPAN's Pride Blitz.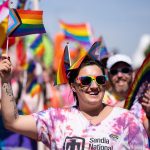 Sandians waved Pride flags atop the Labs float during the annual event.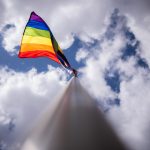 Staff raised the flag on June 1 outside the administrative office at Sandia New Mexico.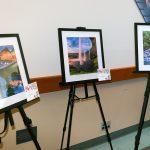 The show featured creations by National Security Programs staff, a coffee bar and a live performance by members of the Sandia Singers.
Sandia and Los Alamos National Laboratory are competing to donate the most units of blood in June. Sign up for blood drives on June 13 and June 27.