Seven years ago, NNSA established a consortium of universities and laboratories to train the next generation of nuclear security experts. This year Sandia/California hosted the group's fall workshop and advisory board meeting.
The Nuclear Science and Security Consortium, led by the University of California, Berkeley, brings together professors, researchers and students at 10 universities with experts from Sandia, Lawrence Berkeley, Lawrence Livermore, Los Alamos and Oak Ridge national laboratories. The consortium's goal is to prepare scholars for leadership roles at the national labs.
A total of 105 people attended the event. Highlights included an update on NSSC accomplishments, student oral presentations and a poster session, as well as reports by consortium focus area leads.
Associate Labs Director Dori Ellis welcomed attendees to Sandia and spoke about the history of the laboratories. Director Anup Singh and manager Alf Morales hosted the event, which gave NNSA officials a chance to see how close collaborations between the national labs and academia are successfully preparing future nonproliferation professionals.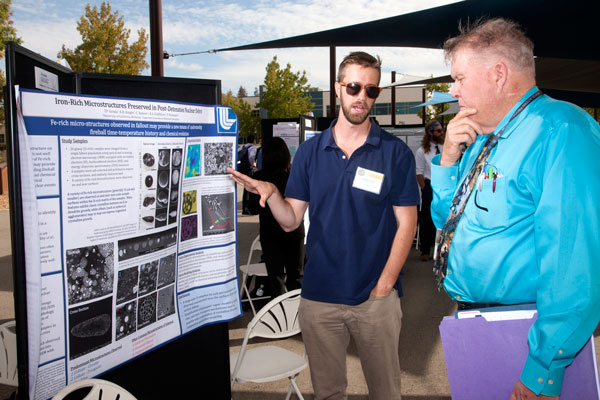 Since its founding, the NSSC has provided nearly 400 students and postdoctoral scholars with hands-on training in nuclear science, technology and policy. Board members include former Sandia/ California vice president Mim John and Sandia's Benn Tannenbaum.