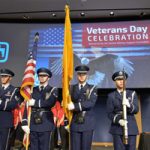 Sandia celebrated the 100th anniversary of Veteran's Day in the Steve Schiff Auditorium on Nov. 7. President Woodrow Wilson first enacted the day honoring veterans one year after the Armistice ending World War One.
For Justin LaPierre, helping maintain an atmospheric research station at the northern tip of Alaska is "eerily reminiscent" of being deployed in the deserts of Afghanistan — just much colder. A U.S. Marine Corps veteran, LaPierre has worked as an observer at Oliktok Point for two years.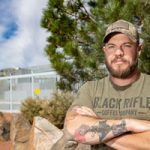 Army veteran Mark Small started working at Sandia as an intern through the former Wounded Warrior Career Development Program, now called the Exceptional Warrior Career Development Program. Working with Sandia mentors, he completed bachelor's and master's degrees and secured a staff position at the Labs. He is one of the program's success stories, and he now works to recruit other veterans to Sandia.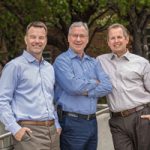 Sandia's Strategic Priority No. 7 is a call to action to identify better, easier ways to do our job on behalf of the nation. We need to be more agile, make more focused decisions to create and sustain an exceptional institution and remove organizational barriers that are slowing us down and reducing our impact.
Sandia is collaborating with a New Mexico small business to test and develop a biometric security system based on the human heartbeat. Sandia signed an agreement with Albuquerque-based Aquila Inc. to develop and test a wearable prototype that can stream in real time an identifying signature based on the electrical activity of a person's heart.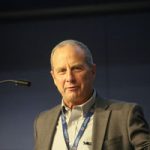 A reflection on past successes and a look at future challenges in a changing geopolitical world were highlighted at Sandia's Sept. 26 Nuclear Deterrence all-hands meeting, "2020 and Beyond." Associate Labs Director and Chief Engineer for Nuclear Weapons Steve Girrens and other Sandia leaders in ND touched on accomplishments, the division's reorganization and the evolving stockpile stewardship mission of the Labs.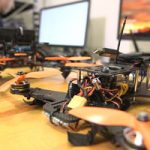 Sandia is developing autonomy and artificial intelligence for flight systems soaring at more than 3,800 mph. The technologies to get there will initially be tested on drones that shuffle around at about 5 mph.
Social media, cameras, sensors and more generate huge amounts of data that can overwhelm analysts sifting through it all for meaningful, actionable information to provide to decision-makers. Sandia researchers are working to lessen that burden by developing the science to gather insights from data in nearly real time.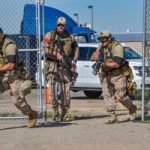 Sandia's Protective Force tested itself last month in a full-scale joint active-shooter exercise with Kansas City National Security Campus New Mexico Operations, Kirtland Air Force Base 377th security forces and the FBI, all operating within Sandia's emergency management structure.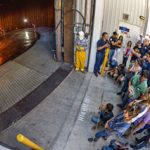 Family and friends walked the usually restricted streets of Sandia's Albuquerque campus during the Sept. 7 Family Day event, to show support for their loved ones and see where they work. The long tradition of Family Day is an opportunity to show friends and loved ones some of the interconnected teamwork and facilities they don't usually get to see.