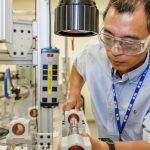 One-of-a-kind materials testing facility built from scratch
Labs shows respect with new accessible parking signs
Ask Andy helps ease Facilities workload for managers, staff
Zero Waste by 2025 program seeks to boost recycling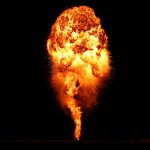 Secretary of Energy Honor Awards announced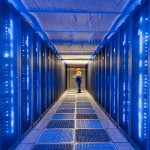 Small IT business wins Sandia's largest single subcontract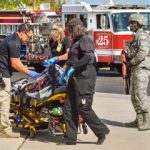 As part of some changes to Sandia's emergency management program this year, a new agreement has been signed with Kirtland Air Force Base. The agreement shifts key emergency response capabilities, like incident command, hazardous materials, technical rescue and others, to Kirtland Fire Emergency Services 24 hours a day, seven days a week.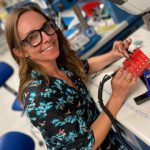 Sandia civil engineer Brooke Marshall Garcia has been recognized by DOE's Women @ Energy: STEM Rising website, which honors women in STEM fields throughout the DOE complex. During her time at Sandia, Brooke has been involved in research, including grid resiliency, neutron generator production, mechanical processes and supply chain development.
Sandia is partnering with Flowserve Corp. and Kairos Power LLC on a $2.5 million, three-year DOE Advanced Valve Project grant to lower the cost and boost the efficiency of concentrating solar power in the U.S.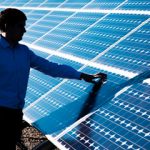 Sandia and New Mexico's largest electricity provider, PNM, have teamed up to bring energy resilience, security and stability to the state and country. They have signed a Cooperative Research and Development Agreement to collaborate in numerous fields, with Sandia's work funded by the DOE Office of Electricity's Energy Storage Program.