Scientists launch a yearslong experiment intended to refine computer models and inform policymakers on spent nuclear fuel disposal.
Learn about the types of messages that Sandians may receive as wintry weather hits.
A new method that extracts rare-earth metals from coal ash has many benefits. The metals are essential in production of computer chips, smart phones, fighter jets, submarines and other technology, and the process detoxifies the coal ash for reuse.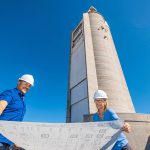 The archive, which includes nearly sixty years of concentrating solar power research, is now easily and publicly accessible, a game-changer for solar researchers and engineers.
Sandia scientists and their collaborators design an electrodialysis membrane inspired by a protein in algae that may be more effective than reverse osmosis.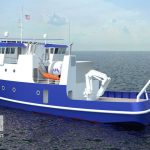 Inspired by scientist Lennie Klebanoff's research, students at the Scripps Institution of Oceanography at U.C. San Diego urged their college to commit to a zero-emissions fleet of research vessels.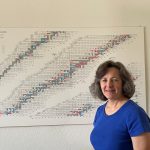 The DOE STEM Rising website recognized Laura, an engineer at Sandia, for her work in nuclear fuel cycle technologies.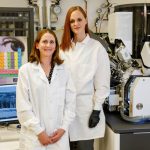 First-of-their-kind snapshots reveal byproduct crippling powerful, experimental cells
Sandia presents monsoon and lightning awareness resources to workforce
Research at extreme pressure at Sandia and Lawrence Livermore national labs