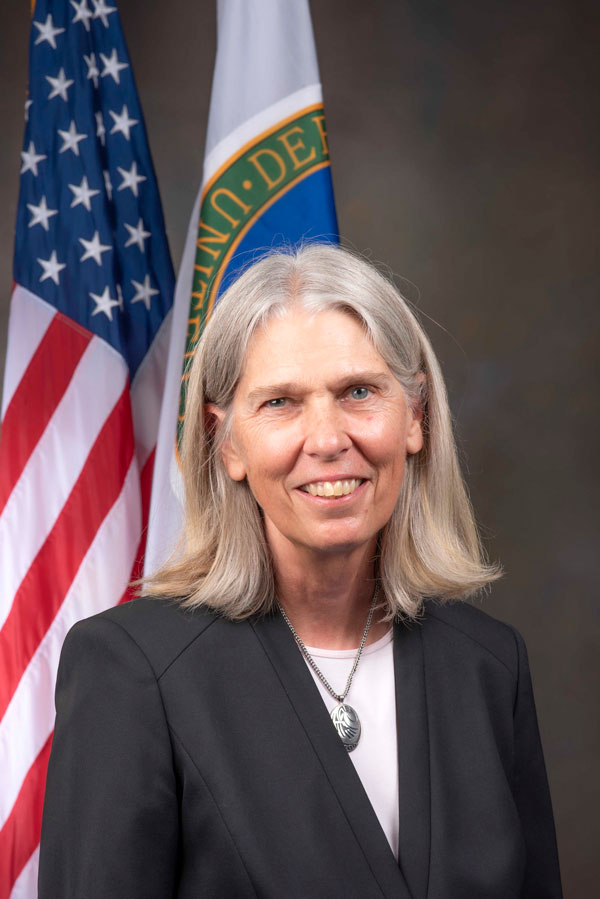 Former Sandia President and Laboratories Director Jill Hruby on Monday took the oath of office as the DOE's new Under Secretary for Nuclear Security and NNSA Administrator. U.S. Secretary of Energy Jennifer M. Granholm administered the oath from Washington, D.C., to Jill in her Albuquerque home, following U.S. Senate confirmation of her nomination on Thursday, July 22.
"Jill is one of DOE's very best success stories — rising through the ranks at Sandia National Labs to become the first woman to lead a national security lab, and now she'll lead our efforts to maintain a safe and reliable nuclear deterrent and protect our national security," Granholm said in a statement. "She is a brilliant leader, a model public servant, and an inspiration to engineers and rising stars everywhere. I am thrilled to have her back at DOE to help keep our nation and our world safe."
Jill began at Sandia in 1983 as a member of the technical staff and was named by the Labs board as President and Laboratories Director in 2015, making history as the first woman to head a national security laboratory. In recognition of her groundbreaking work, Sandia created the Jill Hruby Fellowship in 2017 to encourage women to consider leadership in national security science and engineering.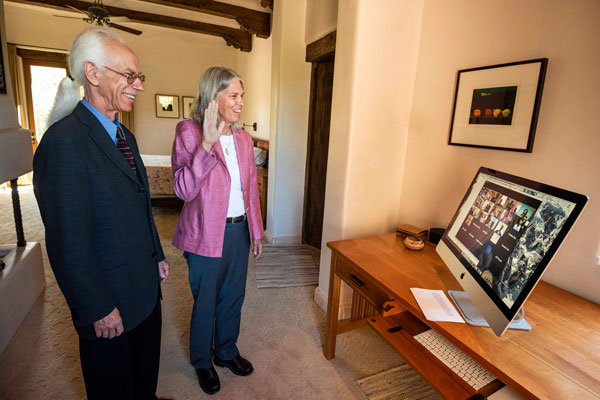 Labs Director James Peery congratulated Jill and, in a statement, said, "I was fortunate to work closely with Jill during her tenure as Laboratories Director and look forward to continuing our collaboration in her role as NNSA Administrator."
A long career at Sandia
Jill served as Sandia's director from July 2015 through April 2017. She worked for Sandia for 34 years, beginning at the California site. Her career included research and leading teams focused on thermal and fluid sciences, analytical chemistry, solar thermal energy, nuclear weapons materials and components and materials management for advanced energy storage devices. In 2010 she was named vice president at the New Mexico site overseeing counterterrorism, homeland security, energy security and nuclear, biological and chemical security.
She earned her bachelor's from Purdue University and her master's from the University of California at Berkeley, both in mechanical engineering. She has authored many publications and reports, holds three patents and received numerous awards.