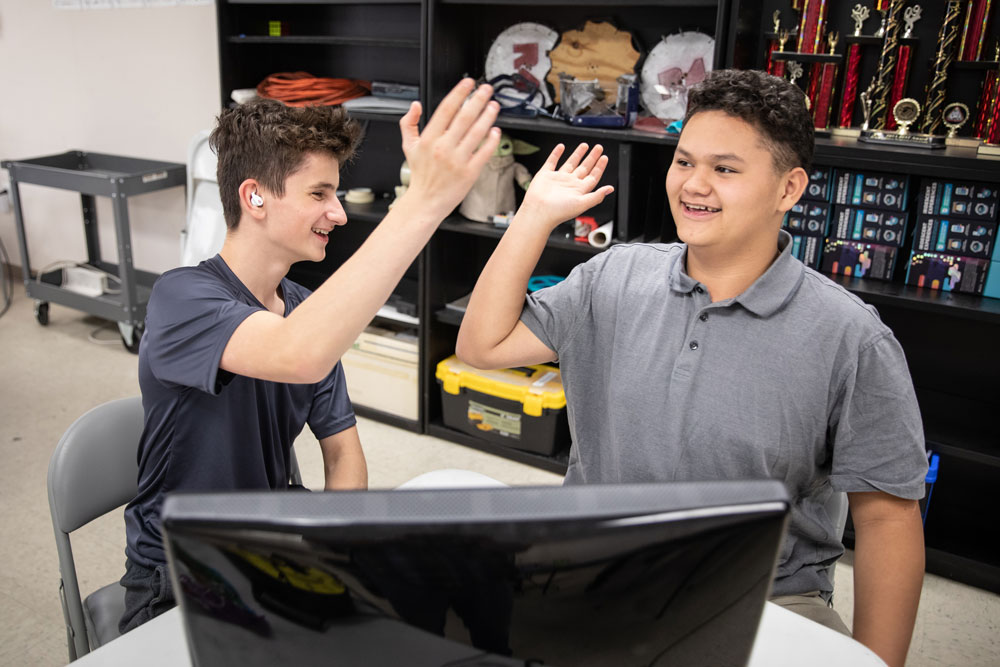 The fifth annual Robotics Training Institute, a weeklong event for teens, included demonstrations and talks by Sandia experts, tours and a hefty amount of hands-on experience in computer-aided design and virtual reality. The camp was sponsored by R4 Creating, a local nonprofit organization that provides robotics and STEM opportunities for kids.
The workshop, which took place Aug. 1-5, introduced 16 teenagers to computer-aided design software and virtual reality. Sandia experts, including computer scientist Tam Le, electromechanical technologist Divina Calderon and engineering program lead Michal Kuca, volunteered and gave presentations on their work at Sandia in fields such as virtual and augmented reality training, testing exoskeletons and slowing down bad guys trying to get into places they shouldn't.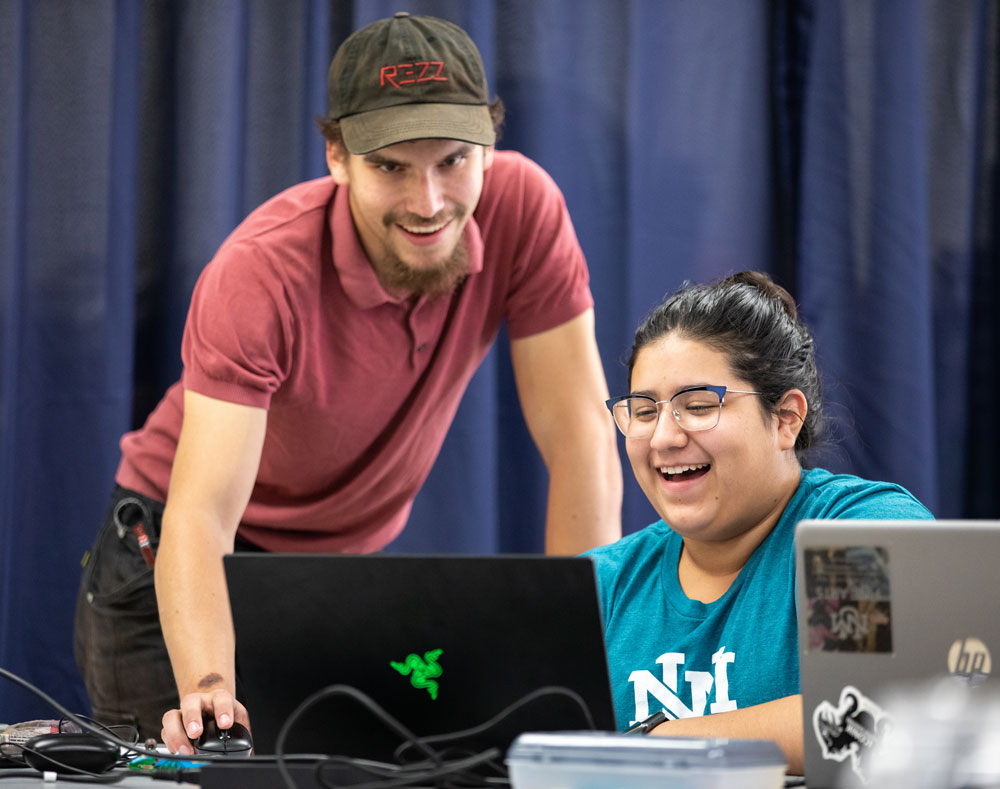 Throughout the week, Sandia interns Julian Lee and Nick Ross, Sandia computer scientist John Krukar and Shelly Gruenig of R4 Creating were on hand to assist the students with their personal projects and provide informal mentoring.
On Friday, the students who ranged from incoming eighth graders to incoming college freshmen, presented their work, an exhibit illustrating how they took a concept from idea to a computer-aided design to reality, virtual reality. Prior Robotics Training Institutes focused on topics such as using 3D printers to make robots and the particular challenges of programming robots in a hybrid world.