Seizing opportunities to serve the nation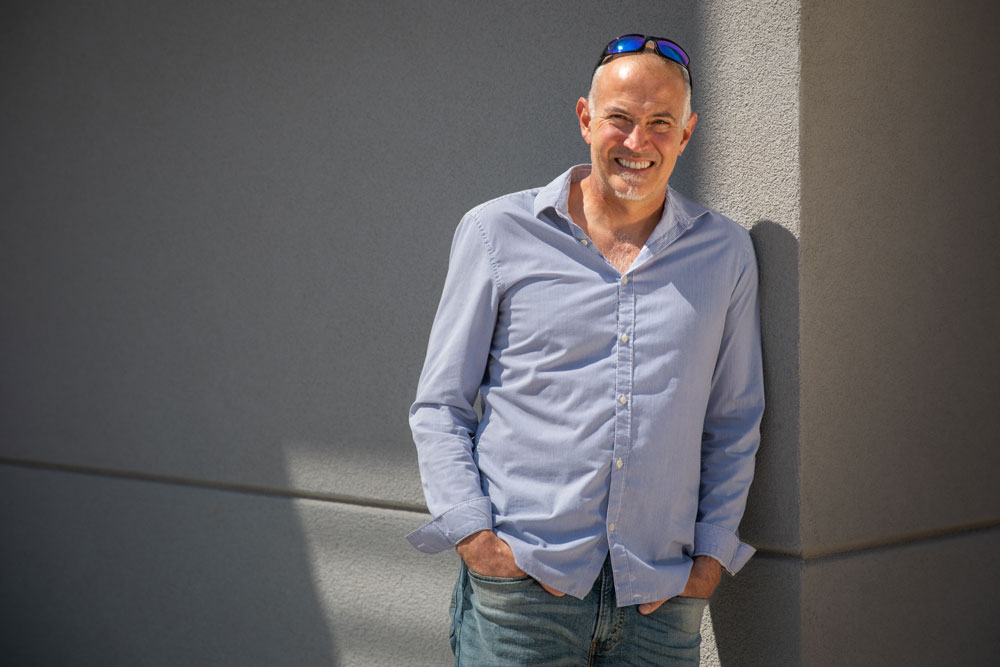 Doug Deming's relationship with Sandia began 29 years ago when he arrived as a student intern while attending the University of Texas, El Paso. From intern to senior engineer, Sandia has witnessed Doug the college athlete, the post-grad, the newlywed, new father, multisport athlete and senior leader.
"I'm so fortunate to have found a place early on that allows me to explore so many facets of my personal and professional life," he said. "I appreciate Sandia for all it's given me, and I feel valued here."
His early career was spent in use control, where he received the UTEP Student Co-op of the Year award as a summer intern for design contributions to the fault management logic within the cryptographic processor, an integral element of the code management system used in nuclear deterrence every day to protect the U.S. nuclear stockpile. The cryptographic processor eventually received multiple Sandia and NNSA awards including the Sandia Award for Excellence and the Turquoise Presidential Quality Award.
"I recall taking classes where I understood what we were studying as much as the professor due to the rich experiences and learning I received on the job at Sandia," Doug said. "There is nothing like hands-on experience to solidify your understanding of an engineering discipline. I feel extremely grateful to the mentors I had early in my career for giving me opportunities to learn and contribute in a meaningful way to the nuclear deterrence mission."
Rise to career success
This early award foreshadowed Doug's prestigious professional journey. His resume boasts more than 30 awards from Sandia and the NNSA, a promotion to distinguished member of the technical staff in 2015, and then to senior engineer in 2021. A special appointment to senior scientist or engineer is a distinction reserved for just 2% of Sandians.
"Doug has earned the full respect of our nuclear deterrence community as he blends elite engineering aptitude with leadership that inspires teams," Sandia's Advanced Systems and Transformation Director Ernie Wilson said. "He's committed his entire career to serving Sandia and the nation. Plus, he exudes humility and kindness towards his colleagues."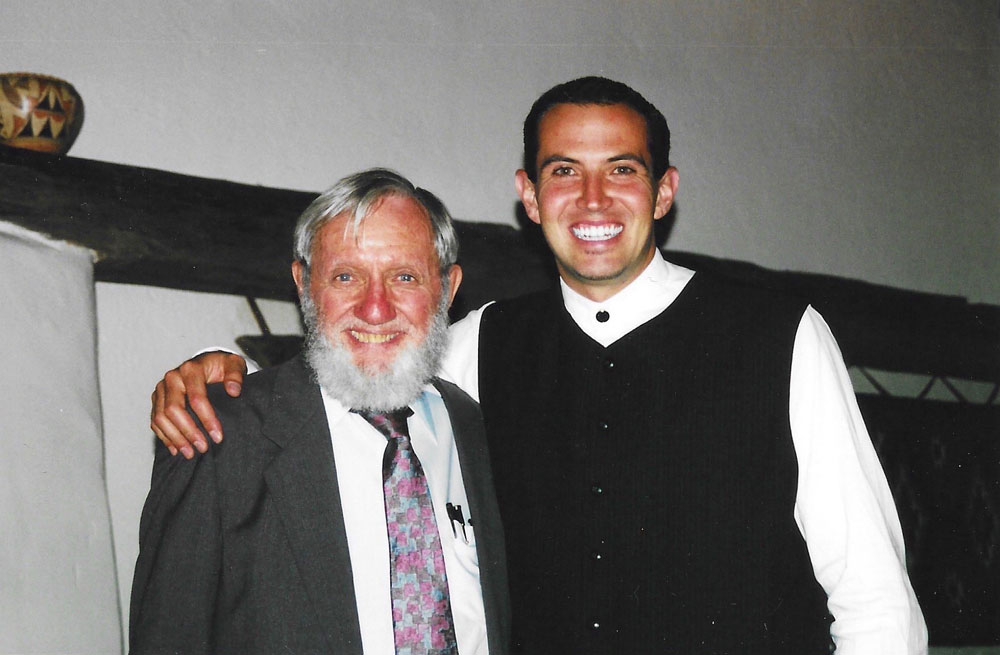 More than any award, Doug says he's grateful to Sandia for the wealth of opportunity he's been given to further his education and grow as an engineer. He received his Master of Science in computer engineering from Purdue University through Sandia's then One-Year-on-Campus program. Two years later, he received his master's degree in engineering mechanics with an emphasis in explosives engineering from the New Mexico Institute of Mining and Technology as part of Sandia's Weapon Intern Program.
"WIP was the single coolest opportunity I've ever experienced at Sandia," Doug said. "The senior mentors were legendary and amazing to work with. The experiences were invaluable to understanding our critical role within the Nuclear Security Enterprise."
On-the-job learning and innovation
Fast forward nearly three decades serving the nuclear deterrence mission, through work in special processors and computers, surety electronics and software, and advanced and exploratory systems, where he's been since 2010.
"I've worked on electronic hardware, custom digital ASICs (application specific integrated circuits), custom processor design, embedded software design, software simulation engines and systems engineering," he said. "Despite studying electrical engineering in college, the on-the-job learning has allowed me to expand well beyond that single degree discipline. This sort of scope and experience is unique to Sandia. It allows employees to keep things fresh and fun."
Doug currently serves as chief engineer for the W93/Mk7 program, the newest in the nation's nuclear weapons modernization efforts. The W93/Mk7 program will provide a modern warhead to the U.S. submarine launched ballistic missile fleet.
"Doug is a spectacular person and an innovative engineer," said Jennifer Franklin, senior manager for the W93. "In his role as chief engineer, he demonstrates dedication and passion and cares deeply about the team, integrating ideas to blaze new trails necessary for the program's success."
Balance beyond work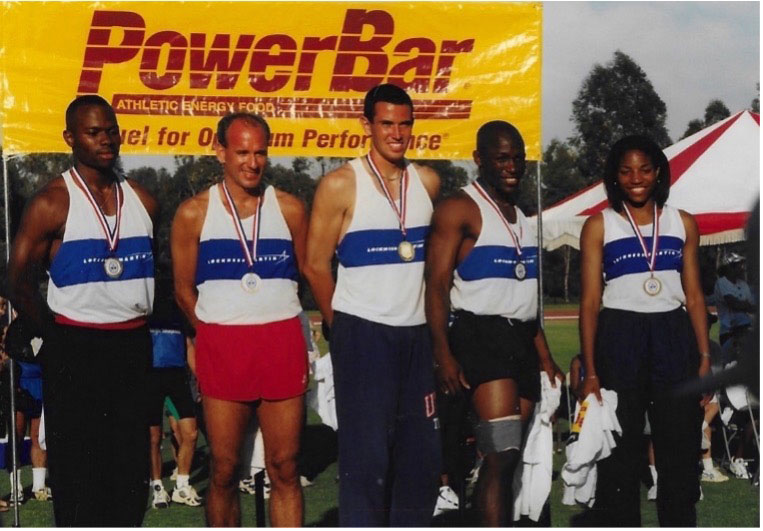 Along with exciting work and broad career opportunities, Doug also credits his lifelong love of sports for finding fulfillment at Sandia.
"Running collegiate track while taking a heavy course load taught me valuable time management skills you're not taught in a classroom," he said. "Being part of a team and organizing my life outside of work has served me well."
At UTEP, he co-captained the track and field team and earned six all-conference titles and two team conference championships. He later competed as middle hitter on Purdue's intramural men's volleyball team. He now spends his free time running, training for various multisport events and coaching his daughter's club volleyball team.
"I appreciate that I can work hard for my country and still have the personal time I need to feel happy," he said. "I know many people who have left the Labs to earn a higher salary elsewhere yet have realized that they're expected to work significantly more hours at all hours of the day and night. The work-life balance at Sandia is hard to beat."