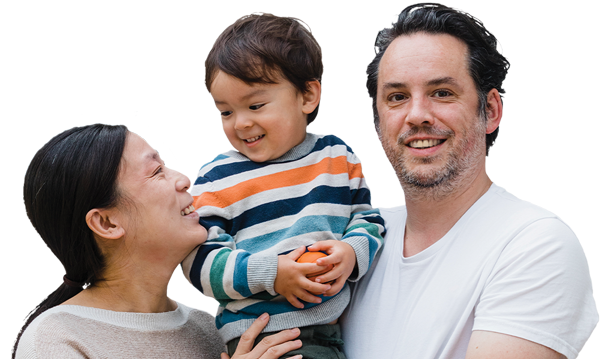 The Benefits team in Human Resources has offered several suggestions on how Sandians and retirees can make the most of the health care plans they have chosen for 2022.
The new Health Savings Plan with the health savings account (HSA) or the Total Health PPO Plan with the health reimbursement account (HRA) both provide comprehensive medical coverage for 2022 and share several similarities, like no-cost preventive care when visiting an in-network provider or Sandia's on-site clinics, and lower costs if using a Tier 1 provider, when applicable.
Both plans also offer access to a HSA or HRA to help cover current or future out-of-pocket healthcare expenses with tax-free funds, as well as options to boost the HSA or HRA balance in 2023 by completing healthy activities through Virgin Pulse throughout 2022.
Watch for health savings or HRA funding
For Health Savings Plan enrollees, Sandia will open a HSA with Optum Bank on their behalf. Sandia will deposit an initial contribution, called seed money, plus any incentives the enrollee earned in 2021, into the account in mid-January. The contribution amount elected during Open Enrollment, plus Sandia's match, will deposit in the account with each pay period.
Total Health PPO Plan enrollees have a HRA. Sandia will deposit incentives earned during 2021 into accounts in mid-January. This is a change from previous years when incentives were available in December. If new to the Total Health PPO plan, Sandia will set up a HRA on behalf of the employee with their chosen carrier. New participants will not have any funds deposited into the new HRA for 2022. The incentives earned from healthy activities during 2022 will be deposited into these accounts in 2023.
ID cards
The medical carriers will mail new medical plan ID cards to those who changed their insurer in late December. Enrollees who did not select a new insurer should continue to use their current ID cards. Sandians and retirees may request electronic copies of their physical health plan ID cards anytime on their provider's website: Blue Cross Blue Shield of New Mexico, UnitedHealthcare or Kaiser Permanente.
On-site Employee Health Services clinics
Employee Health Services clinics will continue to provide Sandians with quality care regardless of the medical plan or provider they chose. Preventive care is provided at no cost to all Sandians under both medical plans. However, Health Savings Plan enrollees will pay the fair-market value for personal healthcare services until they meet the deductible, then they will have no additional cost when using the clinics for the rest of the year.
To ensure a seamless experience, Sandians will not be charged for their personal healthcare visit at the time they receive treatment at a clinic. They will be asked to provide a copy of their health plan ID card. Insurers will first process a claim for the visit, then the clinic's billing vendor will send a bill for the services received to the employee. See a list of example costs for personal healthcare services at hr.sandia.gov.