Inclusion for all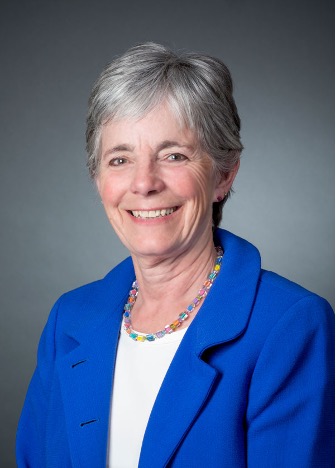 Associate Labs Director Susan Seestrom, the executive champion of the Sandia Pride Alliance Network, recently sent out the first Labswide message intended to raise awareness for Transgender Day of Remembrance, an annual event that this year memorialized the at least 45 people, largely Black or Latinx, killed for being transgender.
"It's important that all employees see themselves reflected at work, and cisgendered people enjoy that privilege without even noticing it. That makes gender identity and expression an important workplace issue, so all staff can bring their whole selves to work," Susan said.
Sandia's diverse members of the workforce include many transgender and gender nonconforming employees and contractors. Many more employees are parents and family members of transgender or gender nonconforming loved ones.
"Sandia values all parts of the workforce. Being more inclusive of staff who present at work as having a different gender identity or expression does not take something away from the rest of the workforce," Susan said. "When we connect with others in open, supportive ways, we create powerful ties and build secure spaces of belonging for everyone."
The Sandia Parents Group also now includes the Parents of Nonbinary and Trans Kids Peer Support Group among its peer support groups.
In her message, Susan explains she is proud of her transgender grandchild and his parents, and understands how families of trans people worry about the future of their loved ones: "Will they be safe? Will they have career opportunities? And, most importantly, will they be happy?"
Sandia protects its LGBTQ+ employees from discrimination based on gender identity and expression, and sexual orientation. Interested parents can contact the group coordinator Chris LaFleur for more information or to join.
In Albuquerque, this year's event was sponsored by the Transgender Resource Center. Its website includes local resources for assistance.
The SPAN website includes resources for allies and those who want to learn more.