Sandia Jazz Orchestra debuts at Steve Schiff Auditorium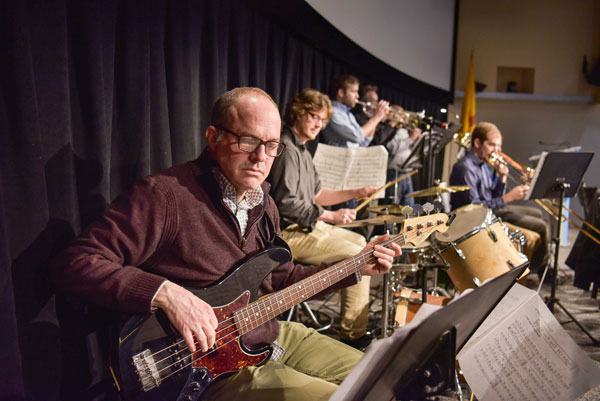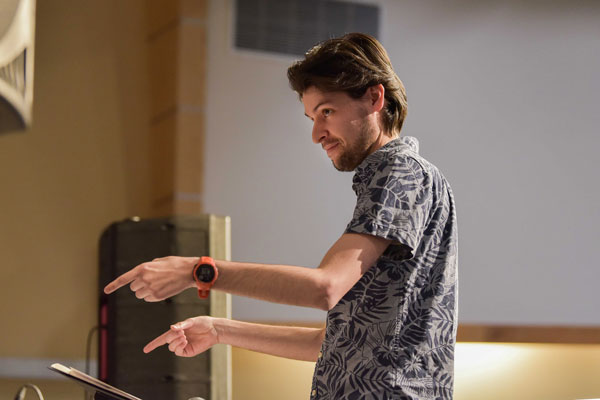 The Sandia Jazz Orchestra performed its inaugural concert, The Atomic Mr. Basie, before an enthusiastic crowd of jazz fans at the Steve Schiff Auditorium Feb. 20. The evening event, open to all with Kirtland Air Force Base access, featured big band music from the Grammy-winning 1958 album by the same name.
Launched in October 2019, the SJO is part of the Sandia Bands Association, the newest social association sponsored by the Sandia Employee Recreation Program.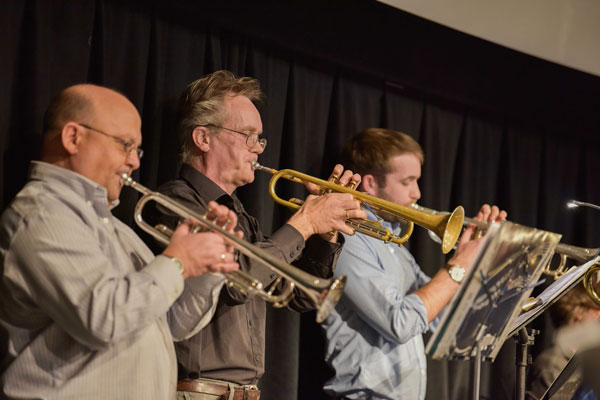 Colin Milhaupt, who directs the 15-member band, said they are planning a few more concerts throughout the year. The band consists of Sandians from just about every division of the Labs playing music from the Big Band era to modern day, and they're looking to grow.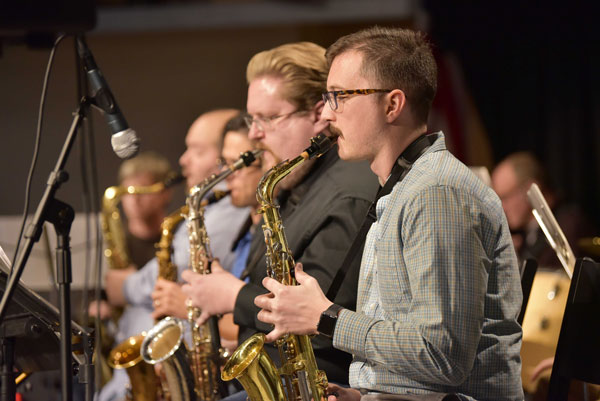 "It's been a lot of fun to put together," Colin said. "The mission is to provide opportunities to Sandians who want to continue to be involved with music. It would be great to start giving a few concerts off base as well."
The Sandia Bands Association hopes eventually to expand its offerings to include several different types of music ensembles.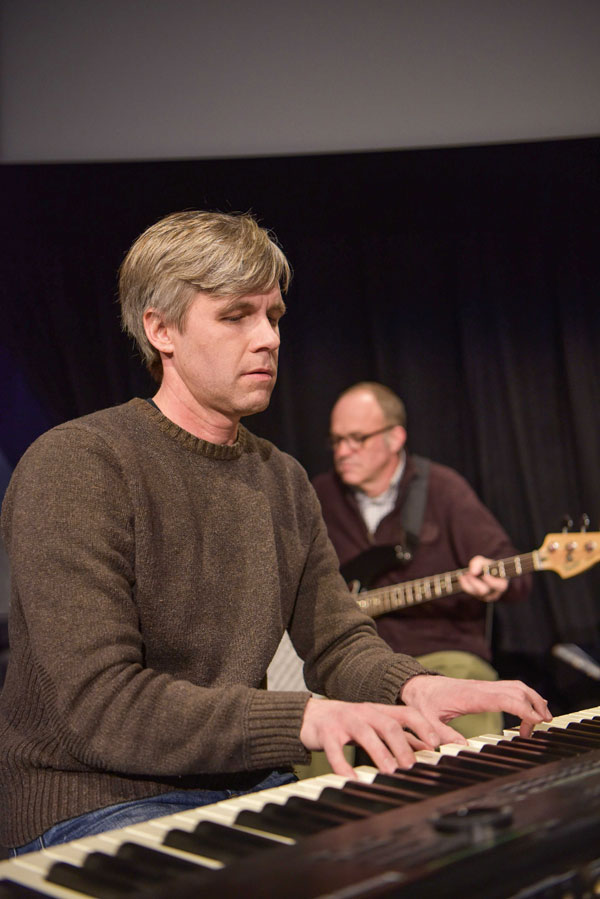 "We're always looking for opportunities to increase community interaction," Colin said.
The SJO rehearses every Monday, 6-8 p.m., in the Steve Schiff lobby. Employees who are interested in learning more about the SJO or the Sandia Bands Association can contact the SERP office at serp@sandia.gov.