A letter from the Labs Director
This issue of Labs Accomplishments has special meaning considering the year it reflects. To say 2020 was challenging is an understatement. The global COVID-19 pandemic left no corner of our lives, work and institution untouched. But Sandians delivered, and this publication is a record of those remarkable accomplishments.
It is impressive. This edition of Labs Accomplishments is overflowing with successes by the Sandia staff. They range from critical milestones in our key mission areas to scientific breakthroughs from Laboratory Directed Research and Development to valuable advances in support operations. They show Sandians using multdisciplinary skills to fulfill our national security missions against a wider range of threats than ever before.
You'll read about Sandia's comprehensive COVID-19 response that allowed us to keep our sites safe while continuing our critical work. You'll read about Sandians' generosity in a time of extreme crisis. You'll read about leadership in safety and security, quality and employee benefits. And you'll read about contributions to stockpile stewardship, homeland protection, energy security, national and international partnerships, and emerging cybersecurity threats.
There is much, much more, touching everyone who works at our laboratory. Each Sandian plays a role. Each accomplishment is the product of a team of talented and dedicated staff performing at the top of their game.
These achievements would be impressive in any year but against the backdrop of a global pandemic they are even more extraordinary. So please take time to look through Labs Accomplishments and be proud of your work, of your colleagues and of being a Sandian in service to the nation. I know I am.
— James S. Peery, Labs Director
About this Publication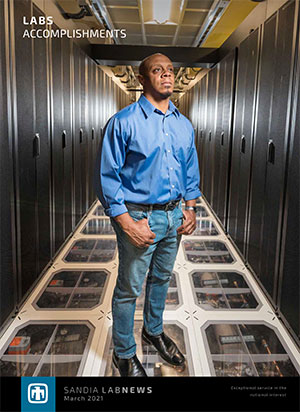 This year's Labs Accomplishments highlights some of Sandia's best work during fiscal year 2020, as submitted by the Labs' Center offices and selected by Division offices. Readers will see numbers in parentheses following many of the entries that indicate the Centers where the bulk of the work for those accomplishments was performed.
Download the 2021 Labs Accomplishments (PDF, 3 MB).
---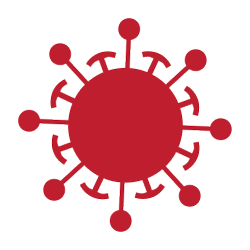 Throughout this year's edition, some work was performed in response to the global pandemic. Many of the photos in this edition, which covers Sandia activities between September 2019 and September 2020, were shot prior to the implementation of COVID-19 mask-wearing and other restrictions halfway through the fiscal year.
---
Cover Features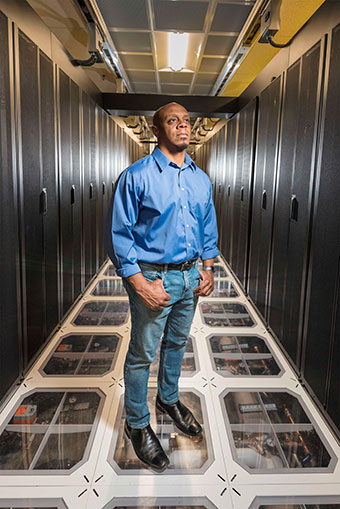 Front cover
Warren Davis has been recognized for his consistent leadership in discovering, developing and implementing new machine learning technologies. He's shown at Sandia's supercomputing center.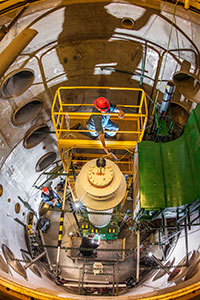 Back cover
Sandia designed and built this dry cask simulator for reactor assemblies to study how hot spent nuclear fuel will get during storage and how peak fuel temperatures affect the integrity of storage casks over time. It uses electrical heaters shaped like fuel rods instead of spent nuclear fuels in the otherwise prototypical fuel assembly.
⁠— Photos by Randy Montoya