Marcey Hoover and Ireena Erteza named Women Worth Watching
Two Sandia leaders have been recognized as Women Worth Watching by Profiles in Diversity Journal for their leadership in advancing diversity and inclusion in the workplace. The award recognizes "dynamic professional women who are using their talents and influence to change our workplaces and our world."
Marcey Hoover, Sandia's energy and homeland security program management director, and Ireena Erteza, distinguished electrical engineer in advanced exploitation and human-systems integration, were among the 166 women selected in 2019. For nearly two decades, the publication annually has honored women around the world in all areas of employment for their career performance, character and integrity.
Dedicated to mentoring
Marcey was a first-generation college attendee. "I was wickedly good at math, and it was easy for me, but as a young child I had a family that entertained my interest in books and math and solving puzzles and doing things that maybe they weren't familiar with," she said. "They fostered it, but, to be honest, up until I got into college and progressed, I did not have strong mentors that were saying 'Marcey, you're good at math; how about a career in math?'"
During an undergraduate internship in General Motors' statistics group, she worked with a University of Tennessee professor who opened her eyes to new possibilities.
"My family would have defaulted to me being a math teacher, which is a fine profession, but they didn't know you could be an engineer or a statistician or something else," she said. "I was fortunate that I had this set of mentors at General Motors that got me excited about applying math and statistics to engineering problems, and that was how I got interested in the application to engineering, like we do here at Sandia."
Inspired by that experience, Marcey has dedicated much of her time to mentoring young women in the community. She has volunteered with the Big Brothers Big Sisters Mentor 2.0 program for seven years, mentoring a student through high school and college. She also is supporting a "live-and-learn" initiative at Purdue University, where data science students live together in a dorm, take classes together and collaborate on Sandia projects.
Marcey also mentors colleagues at Sandia. "I invest a fair amount of my time mentoring, especially female leaders at Sandia, so I have typically maintained about a dozen mentees who are women looking to move up, primarily within some of the technical tracks in Sandia. I try to devote a lot of my personal time to mentoring leaders here at Sandia, but also mentor the next generation moving up."
Marcey sees the Women Worth Watching recognition as a way to further her mentoring efforts at Sandia. "What this award means to me is support from Sandia — that Sandia and the other national labs want myself and other women to be out there and be visible and seen to internal and external audiences.
"It also gives me a way to talk to my mentees. I forwarded them the booklet that's online with the stories about women who are everything from CEOs to deep researchers and people who are working in public service. It's a highlight of the different tracks women have taken and their successes."
As energy and homeland security program management director, Marcey divides her time supporting the energy and homeland security portfolio and serving as the deputy director of Sandia's California site. She has held management and staff positions across the Labs.
She earned her bachelor's degree in mathematics from Michigan State University and her master's degree and doctorate in mathematical statistics from Purdue University. She was the first American woman to earn a doctorate in statistics from Purdue.
Advocating for young engineers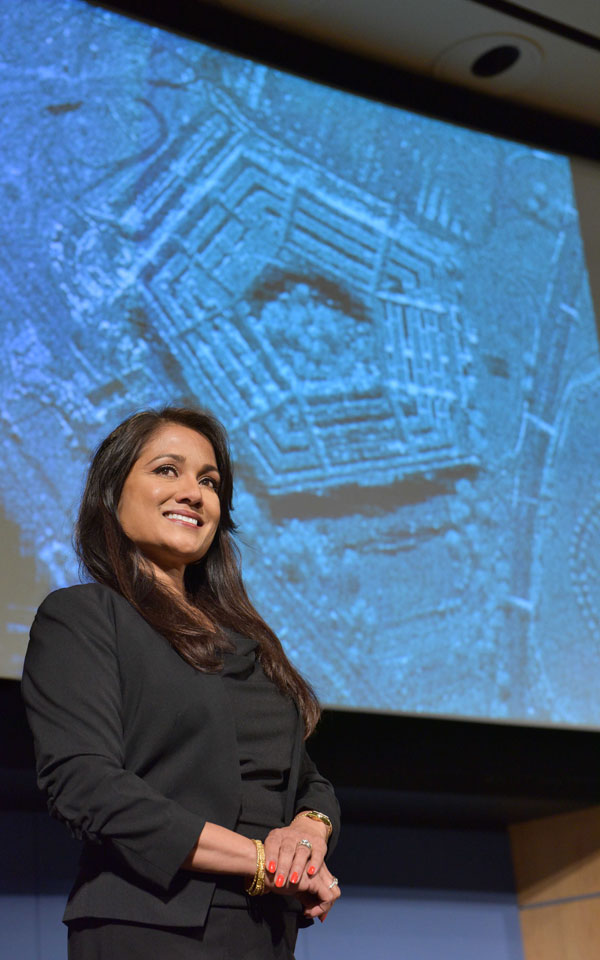 Ireena also has made mentoring and outreach a priority throughout her career. She mentors young engineers at Sandia, along with professionals and many students at all levels (high school through graduate students) in the Albuquerque community. Passionate about promoting diversity and inclusion in STEM, and also promoting engineering as a creative, fulfilling career, Ireena frequently gives inspirational technical and career talks while recruiting new talent at various universities.
"I definitely want to be available for younger women engineers, so I go out and actively seek to mentor there, but I also offer mentorship regardless of gender and ethnicity, just because I feel very passionate about helping young folks navigate what it means to be an engineer and what it is to have a research career and be at Sandia," she said.
"I'm heavily involved in mentoring, but I am also involved in and emphasize 'being an advocate.' It's different than being a mentor. An advocate will advocate for the particular person they're sponsoring and help other people take chances on that person."
Ireena is a distinguished member of the technical staff focused on research in synthetic aperture radar. In just the past three years, her groundbreaking work has earned her the Technology All-Star Women of Color STEM Outstanding Achievement Award and a University of New Mexico Distinguished Alumni award, and in 2017, she was named Asian American Engineer of the Year.
The Women Worth Watching award, however, holds a different meaning for her.
"This award gives me a platform to champion a cause I am very passionate about, and that will help spread the word so we can improve the workplace for the new crop of engineers and scientists," she said.
"My other awards were based on my technical expertise/legacy, and several of them were akin to career or lifetime achievement awards. This award, however, recognizes my leadership role and impact in addressing serious and important issues in the workforce, not just making an impact on tough technical problems. It is exciting to be recognized for my role and leadership in this area that is not part of my main research efforts."
Ireena was nominated for the Women Worth Watching award by former Deputy Labs Director Dave Douglass after she initiated a project to increase career growth opportunities for women and minorities in technical fields at Sandia.
Ireena earned her bachelor's degree summa cum laude in electrical engineering from UNM and her master's degree and doctorate from Stanford University.
Each honoree was invited to write an essay about a topic important to them. Ireena described a data-driven approach to increasing diversity and inclusion representation in the technical career pipeline, and Marcey shared the importance of mentoring in empowering and encouraging women to pursue careers in STEM. Read their essays in Profiles in Diversity Journal's Winter 2019-2020 issue.