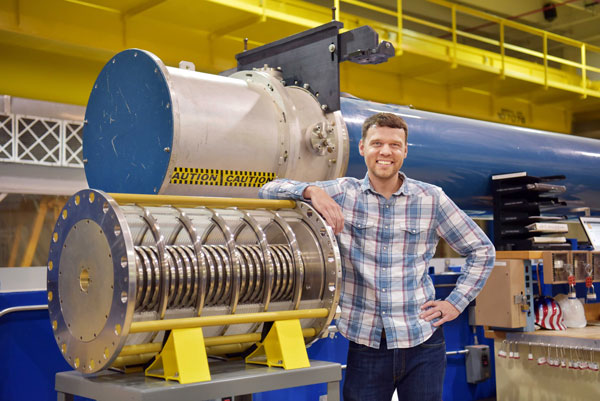 Sandia physicist Matthew Gomez has been awarded the 2019 Institute of Electrical and Electronics Engineers' Nuclear and Plasma Sciences Society Early Achievement Award.
Only one scientist in the world receives the award each year. The award recognizes excellence in technical contributions to the fields of nuclear and plasma science that take place during the first 10 years after the honoree completes their degree.
An experimental high-energy density physicist, Matt holds a doctorate in nuclear engineering and radiological sciences from the University of Michigan.
Matt was honored for contributions to magnetically-driven high-energy-density physics, and for leadership in the experimental demonstration of a magneto-inertial fusion concept with the possibility of scaling to ignition.
He has led more than 90 experiments on the Z facility and published not only about plasma formation in the high-current power feed on Z, but also about the first experimental results of the Magnetized Liner Inertial Fusion concept. His publication on the first MagLIF experiments has received more than 130 citations in the last four years, and he has given 11 invited talks on MagLIF during roughly the same time span.
Other Sandians who have won the award in the last decade include Dave Ampleford and Brent Jones.