Five Sandia female employees with significant accomplishments in science, engineering, management or diversity and inclusion were among the winners of two prestigious career achievement and leadership awards.
Three of the awards were presented to Sandia's Chief Information Officer Carol Jones, chemical engineer Rekha Rao and electrical engineer Ireena Erteza at the annual Women of Color STEM Conference earlier this month.
Two Women Worth Watching awards, recognizing leading women in business, honored Employee Health Services Director Renee Holland and manager Blythe Clark of materials science.
Director's tech vision has ripple effect beyond Sandia
Carol, who is also director of information technology services, leads the Labs' information technology and information management strategies. She received a Women of Color STEM Outstanding Achievement Award as a Technology All-Star.
"Technology is always moving forward, and as it changes, Sandia continues to move forward and adapt to ensure we are meeting national security needs," Carol said. "Changes in technology present new challenges and opportunities, and I work with amazing people who help solve unique problems, and guarantee Sandia is always on the cutting edge of technology."
Carol's professional career spans more than 31 years at Sandia and IBM, and includes many leadership roles. She currently manages approximately 1,000 people.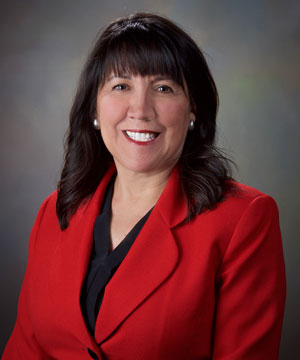 Her work has had a broad impact not only at Sandia, but across the DOE/NNSA. She led development of DOE's cyber strategy, authoring a 2015 paper — in consultation with CIOs at all the national laboratories and plants — that describes a proactive, complex-wide approach. Former DOE Deputy Secretary Elizabeth Sherwood-Randall published Carol's paper as an agency-wide cyber plan.
Carol also serves as chair of the National Security Enterprise CIO Council which coordinates implementation of cybersecurity and information management requirements from the DOE and NNSA.
"Carol's achievements and managerial leadership set a powerful example for anyone wishing to pursue a career in IT or other STEM fields. She has earned the respect and admiration of those who work for and with her, and continues to be a strong role model and mentor for many other women and minorities at Sandia and in the IT industry," said Scott Aeilts, associate labs director, Mission Services.
A New Mexico native, Carol holds a bachelor's in business administration and a master's in management information systems from the University of New Mexico.
'A rare combination of ability, imagination, determination'
With 28 years of experience in developing computational models for complex fluids at Sandia, Rekha received a peer-reviewed Women of Color Career Achievement Award. This award was chosen by panel of leaders from industry, government and academia.
"I am so appreciative of my management for nominating me for the award, and am shocked that I won given the amazing women who were nominated," she said.
Rekha is one of the founding developers of Goma, a multiphysics, open source software code developed for manufacturing, and a 2014 R&D 100 Award winner.
"We've been working on Goma for more than 25 years and it's been a rare honor to work with the same people on such an impactful project," Rekha said, adding that Goma work continues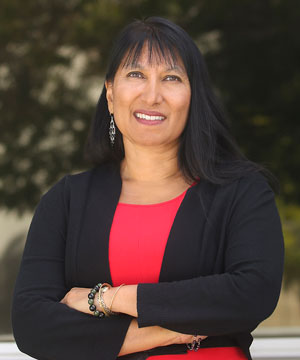 with funding from the DOE and 3M to design systems that use passive radiant cooling instead of electricity.
She also has been working on foam models to understand how polyurethanes fail. Her work on foam process models has had an impact at both Sandia and the Kansas City National Security Campus, resulting in process improvements, higher yields in foam parts and shorter turnaround times for structural foam mold designs. Her effort recently led to a DOE-funded project with Dow Chemical Co.
"Rekha is one of the foremost experts in the world in the mechanics of complex fluids," said Sandia manager Sophia Lefantzi. "She has a rare combination of ability, imagination and determination that enables her to make unique technical contributions, ensure Sandia's mission success, and train future generations of talented researchers."
A daughter of an engineer, Rekha followed in her father's footsteps.
"I always loved math and science," she said, and she enjoys sharing that love with kids, graduate students and early career staff. "In computational mechanics, you create a whole world on the computer. That's just been really fun and amazing for me."
Originally from California, Rekha holds bachelor's and doctorate degrees in chemical engineering from the University of California, Berkeley, and the University of Washington.
Winner loves science, mentoring and the arts
For 25 years, Ireena has contributed to research into radiation effects on optical processing systems, novel optical devices and signal processing and system development for unattended ground sensors and synthetic aperture radar (SAR). She received a Women of Color STEM Outstanding Achievement Award as a Technology All-Star.
One of Ireena's greatest impacts has been in SAR. When she first joined the SAR algorithms group, she examined the methods used to address the computationally challenging problem of SAR image formation, then applied her signal processing and high performance computing expertise. Rather than using optical wavelengths like the human visual system, SAR uses microwave wavelengths to create images, especially valuable for images at night or during inclement weather.
For more than 35 years, Ireena has mentored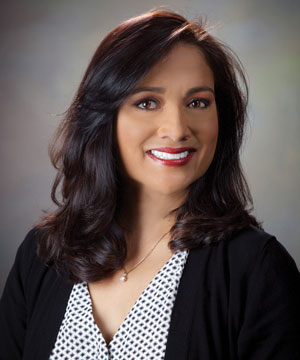 high school and college students and members of the workforce, where she is part of the recruiting and student intern programs.
Ireena earned a bachelor's in electrical engineering from the University of New Mexico, and subsequently earned a master's and doctorate in electrical engineering from Stanford University.
In 2017, Ireena received a national Asian American Engineer of the Year Award, and has a Distinguished Alumni Award from the UNM School of Engineering. This year, the Stanford School of Engineering asked her to participate in their #IAmAnEngineer campaign, showing the diversity of engineering and how engineers have a beneficial impact on people and society.
"Engineering doesn't mean you're a stereotypical nerd, isolated in a room with a computer," she said. "Engineering is people-oriented. We work on teams, and communication is very important. In engineering we use math, science and engineering skills to make and build things, and we use it to solve important problems to help people and society. People who aren't engineers don't realize that there is a strong creative aspect to our work. Creativity and imagination are two of the most important parts of being an engineer."
'I always knew health was important'
Renee started her career at Sandia in 1995, was a founding member of Sandia's Disease Management Clinic and has served in a variety of leadership positions. She received a Women Worth Watching Career Achievement Award.
Renee leads a multi-disciplinary team of healthcare providers who provide onsite medical, health and wellness services at Sandia's clinic in New Mexico.
Renee, a registered nurse, earned a bachelor's in health promotion from Minnesota State University, and a master's in community health education from the University of New Mexico.
"I always knew health was important and I knew I wanted to work with that message," Renee said.
Over the last five years, Renee helped establish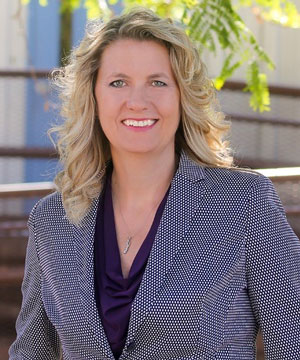 more than 20 energy hubs throughout Sandia's New Mexico and California campuses. The indoor and outdoor energy hubs provide stretching and exercise equipment for the workforce to take breaks throughout the day. Enclosed indoor energy hubs around the labs offer meditation spaces and clean, safe rooms for nursing moms, Renee said. Energy hub spaces are now included in every new building plan.
While the energy hubs can be used by anyone at the labs, they help promote diversity by giving people spaces where they can nurse, perform deep breathing, visualization or stress reduction exercises and collect their thoughts, Renee added.
"My passion during the past 20 years included creating a culture of health, inclusive of women in the workplace, in a predominantly male working environment," she said.
Working to curb unconscious bias in the workplace
Blythe, who also won a Women Worth Watching Career Achievement Award, said that long before she discovered materials science, her first loves were art and music. A native of Nashville, Tennessee, Blythe grew up playing piano, listening to her dad perform in bluegrass and country bands and attending poetry readings with her mom. She credits her grandfather, who immigrated to the U.S. from Mexico and studied engineering, with setting an example of embracing diversity of talents.
"He was an electrical engineer who ran his own practice, but he was also a watercolor artist and played piano," Blythe said. "Although he died before I was born, I always imagined that I got my mix of skills from him. Somehow knowing that he existed in my family lineage made me feel like I wasn't so weird."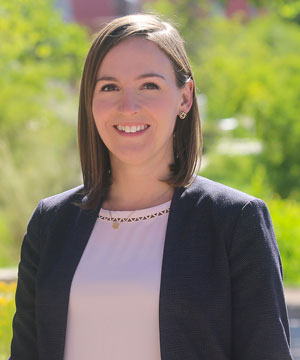 Blythe has a bachelor's in materials science and engineering from Northwestern University, and a doctorate from the University of Illinois Urbana-Champaign. She also worked as a postdoctoral fellow for two years at the Max Planck Institute for Metals Research in Stutgart, Germany, before taking a research position at Sandia.
As a manager, Blythe said she strives to cultivate diversity and inclusion within her team and throughout the labs. She is co-chair of the Sandia Women's Action Network, a group
chartered to enrich and support the careers of all women at Sandia, and focused on having a measurable impact in mitigating unconscious and implicit gender bias.
Prior to becoming a manager overseeing work in materials characterization and forensics, Blythe led multiple research teams focused on nanomechanical behavior of metals, thermal stability of nanocrystalline alloys and the application of fundamental physical insights toward predictive simulation development. She holds multiple patents and has given dozens of invited presentations on her work.