Sandia brings warmth to Northern California fire relief
As residents in Northern California adjust to life after one of the state's most devastating wildfires, many of them still lack the necessities to stay warm as the cold months approach.
To help meet this need, Sandia/California employees donated more than 200 coats to assist our northern neighbors as part of the Sandia Gives campaign in partnership with One Warm Coat, a San Francisco-based nonprofit that provides those in need with free warm coats.
Krissy Galbraith from Sandia's California Communications group spearheaded the coat drive once again for the California site. This was Krissy's sixth annual coat drive at Sandia and her 12th overall on behalf of One Warm Coat.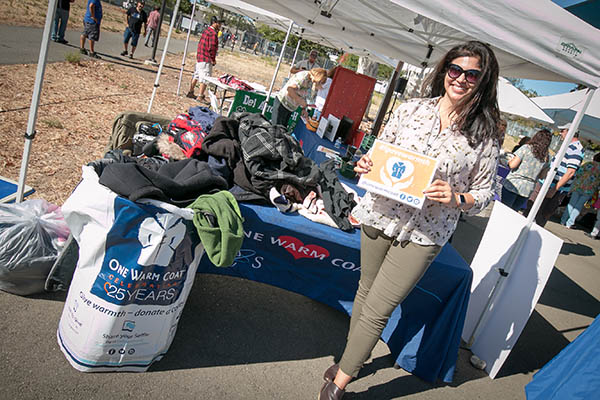 Fierce winds in October drove flames that killed at least 43 people and destroyed 8,900 houses and other buildings across Northern California.
"We decided to donate the coats collected from this year's One Warm Coat drive to residents in Northern California," says Krissy. "The devastation of last month's fire really hit close to home, and it was obvious our neighbors would greatly need the coats."
In addition to the 200-plus coats, Sandia/California workforce members donated hats, scarves, blankets, and bedspreads during this year's Sandia Gives coat drive.
Other nonprofit organizations register with One Warm Coat to receive coats. This year, Sandia's contributions to One Warm Coat will be distributed by Redwood Gospel Mission in Santa Rosa, California, during its Thanksgiving event, which is expected to host up to 5,000 people.