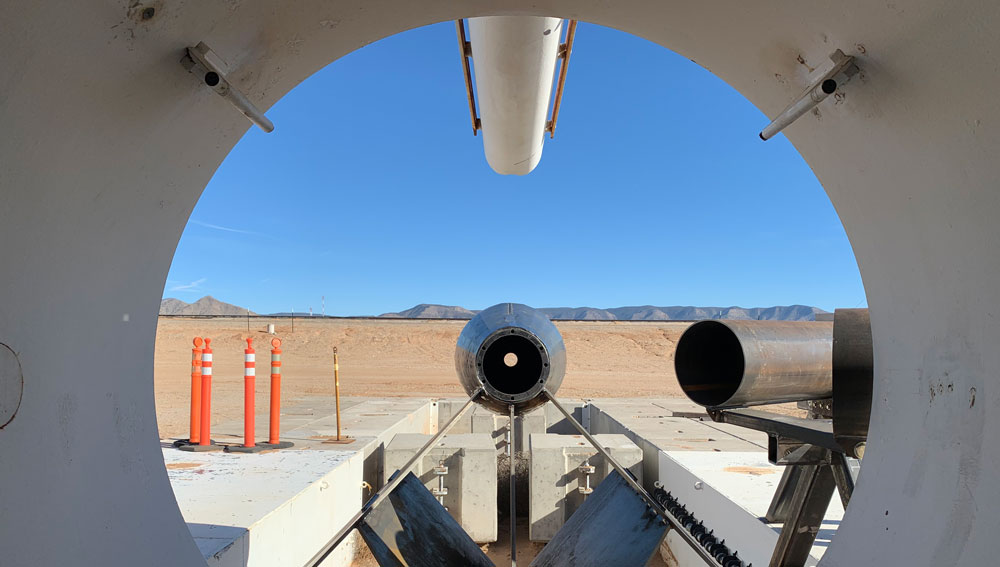 Pressure-sensitive paint diagnostic test
Sandia's Validation and Qualification group and Aerosciences department successfully partnered on a Delivery Environments project to field a pressure-sensitive paint diagnostic in the blast tube for the second time in March 2021. Schedule and funding constraints, as well as the COVID-19 pandemic, made pretest logistics challenging. However, the test successfully demonstrated that the paint can be used to capture loading on systems in higher pressure blast environments, which is one step closer to a mature diagnostic that can be applied to system-level testing. (1000)
Demonstration of the Perseus Radar
The Radar Intelligence, Surveillance and Reconnaissance team demonstrated the Perseus Radar on Sandia's Twin Otter Testbed for several U.S. Army organizations. Perseus' high-performance synthetic aperture radar and real-time automatic-target recognition were demonstrated through multiple SAR modes. Perseus successfully executed automatic target recognitions that met and exceeded the Army's range requirements, demonstrating with targets on Kirtland Air Force Base and White Sands Missile Range for scenes with multiple objects to confuse the radar. The small size, weight and power of the Perseus radar will allow its integration into a variety of future manned and unmanned platforms. (5000)
---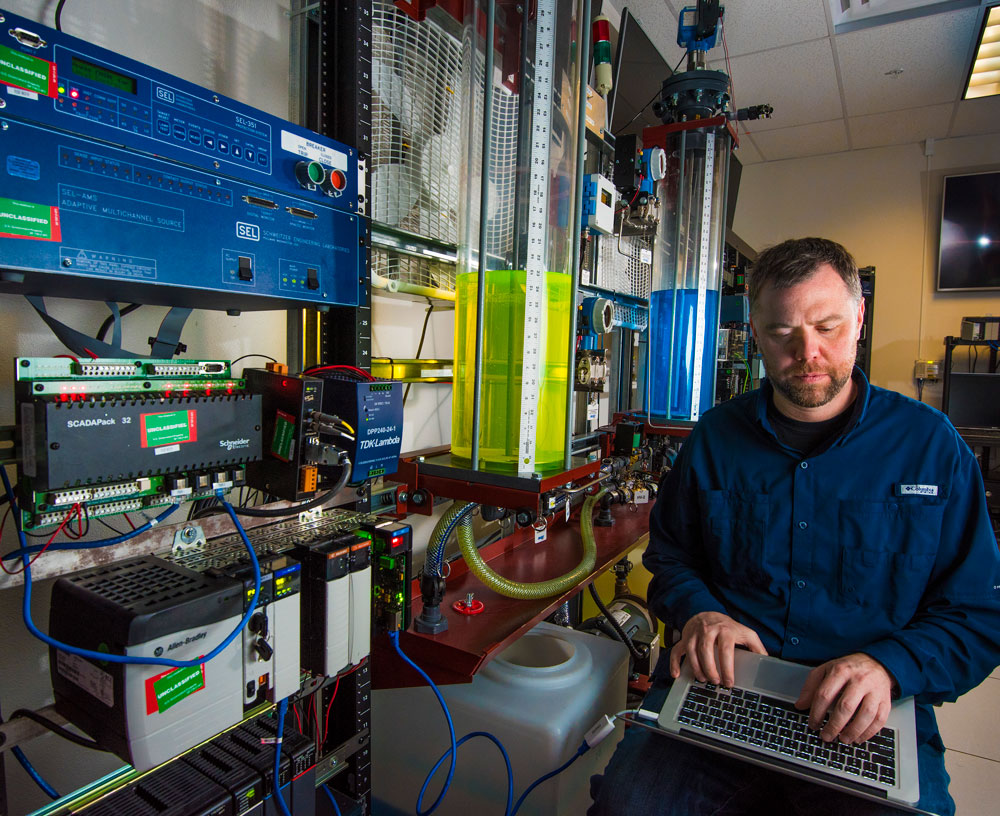 WeaselBoard team completes production milestones on multiple devices
The WeaselBoard team successfully completed production readiness review for multiple hardware security device variants. Through a collaborative effort across Sandia, the Kansas City National Security Campus and the DOD, the team was able to transition an innovative Laboratory Directed Research and Development concept, despite travel and other logistical challenges due to the COVID-19 pandemic.
Installation of WeaselBoard devices has begun, and eventually hundreds to thousands of the devices will be installed on a range of critical industrial control systems. These devices will deliver cyber and physical security to DOD systems by providing the ability to monitor for anomalies and protect critical subsystems. By transitioning the design, testing documentation and technology to the KCNSC production partners, the WeaselBoard team will have successfully taken an LDRD-funded concept from idea to production. By collaborating with the KCNSC and using its secure manufacturing capability, the team will enable enhanced trust of cyber and physical security for devices installed in the field. (5000, 6000, 7000, KCNSC)
Radar Analysis, Modeling, Simulation and Emulation Suite
Radar Analysis, Modeling, Simulation and Emulation Suite is a Sandia-developed software suite that provides synthetic aperture radar and moving target indication system design and performance analyses. Using RAMSES as a national asset has lessened risk, timeline and cost for numerous DOE and DOD programs.
RAMSES is a culmination of software capabilities where each project develops unique radio frequency modeling and simulation tools that benefit novel and ongoing projects. RAMSES provides swift responses to the national program deliverables for airborne, strike, nuclear deterrence and space applications. (5000, 6000)
Direct-write printed radio frequency antennas
Aerosol-jet, direct-write printers demonstrated printed radio frequency antennas. Using conductive and dielectric inks, radio frequency structures and interconnects were printed between monolithic-microwave integrated circuits on printed circuit boards. Direct-write printing is an enabling technology for heterogeneous integration of sensors and integrated circuits into low-loss, conformal packaging of radio frequency modules for radar and electronic-warfare systems. (5000)
BlueJay: A GPS-denied navigation solution
Sandia's BlueJay team provided a unique GPS-denied navigation solution for a challenging national security need. The BlueJay team responded by developing a navigational sensor payload containing over 10 sensor technologies for small unmanned aerial vehicles.
The payload contains three cameras, four inertial measurement units and a magnetometer that met all challenging performance requirements. The team achieved a four-hour UAV flight demonstration in a three-month period. The BlueJay program marks one of the Labs' first Strategic Partnership Project deliverables of GPS-denied technologies to an external national partner. (5000)
---
Modern computer-assisted design ecosystem
During the Defense Advanced Research Projects Agency Transformative Designs program, Sandia's team created Plato, a graphics-processing, unit-accelerated, computer-assisted design platform. Plato became the main testbed in the program and fostered new partnerships with industry and defense laboratories to address engineering design challenges. Plato also enabled other programs to investigate design workflows and served as a common modern design testbed that was leveraged, augmented and quickly experimented with during the DARPA program, catapulting it to overall program success. (1000)
State-of-the-art complementary metal oxide semiconductor digital logic
In a Sandia first, teams designed and taped out an integrated circuit for fabrication at seven nanometers, the smallest metal-oxide semiconductor digital-logic process node in production. The Advanced Research for Integrated Circuits in Hostile Radiation program, a collaboration with Intel Federal, was the exemplar program for the Strategic Radiation Hardened Electronics Counsel Export Control Workshop. In response to the workshop, the Department of Commerce published an FAQ about providing state-of-the-art facilities with access to government programs. These accomplishments pave the way for Sandia to access innovative integrated circuits that will broadly impact Sandia's mission. (5000, 10000)
---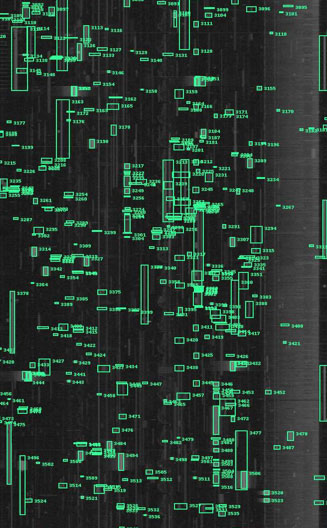 Next-generation Communication Solutions
The Advanced Engagement Systems team within the Next-gen Communication Solutions group matured technology for the Sidetrack program and delivered production units to the customer.
Sidetrack provides an advanced engagement capability through a platform-agnostic hardware set capable of targeting unmanned aerial system threats in a single payload. Sidetrack's scope includes design and integration of the system into an existing platform, establishing a communications infrastructure and the deployment of a central server. (5000)
---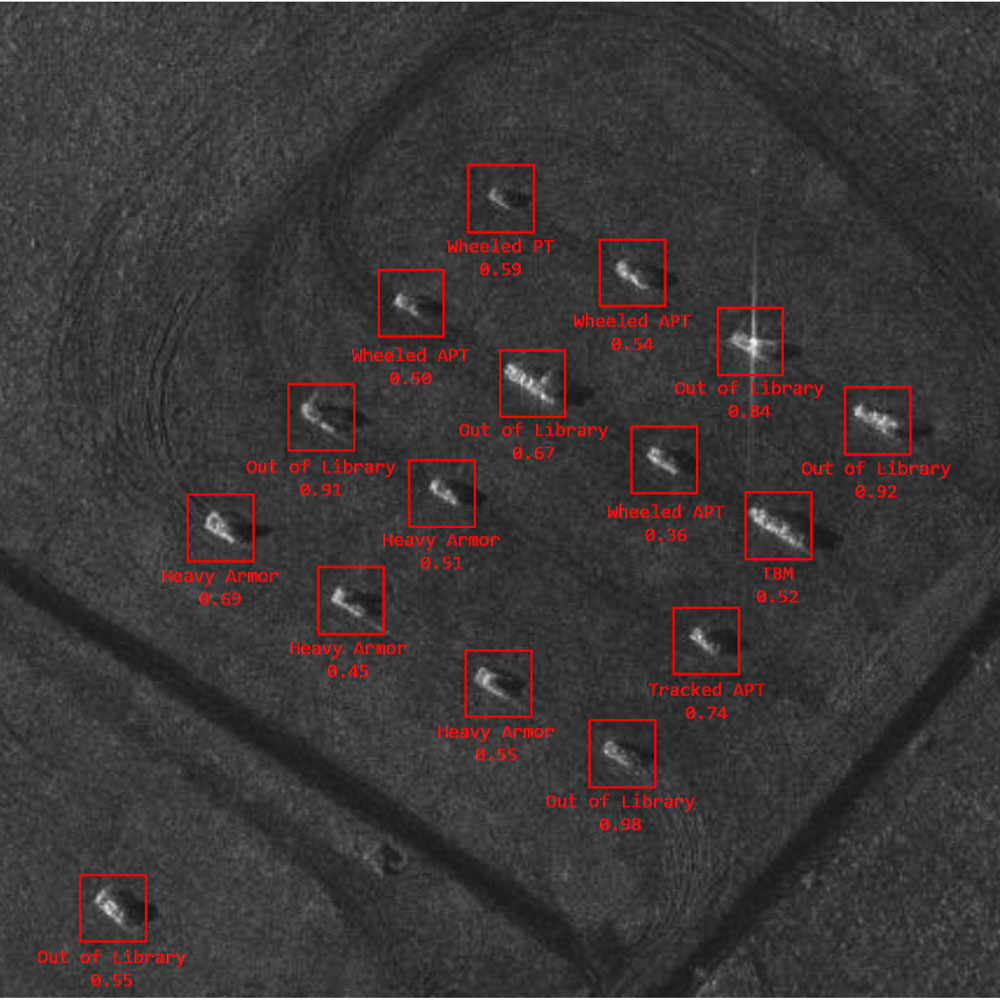 Automated target recognition supporting warfighters
Building on a 35-year history of developing and deploying trusted automated target recognition systems into high-consequence operational environments and leveraging the latest advances in artificial intelligence, machine learning and automation, Sandia dramatically expanded its ability to support tactical users across the strike and intelligence, surveillance and reconnaissance communities. The new capabilities enabled coverage of more targets and missions, significantly outperformed similar technologies developed by other national security organizations and allowed research and development staff to focus on solving the next set of challenges. (1000, 5000, 6000, 9000)