Sandia volunteers bring STEM to rural New Mexico students
Sandia volunteers traveled to Gallup, New Mexico, April 27, to bring hands-on science and engineering activities — like a Lego robotics class — to more than 60 New Mexico middle and high school students. The activities were part of Sandia's Dream Catchers Science Program at the University of New Mexico-Gallup campus.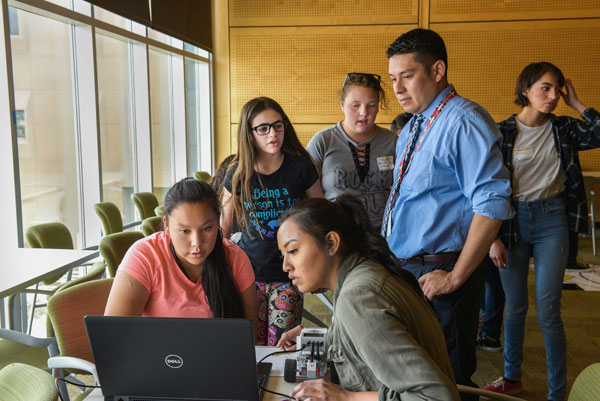 This is the second year Sandia has partnered with New Mexico Mathematics, Engineering, Science Achievement, or MESA. MESA's mission is to empower and motivate New Mexico's culturally diverse students with enrichment in science, technology, engineering and math, or STEM, through partnerships with local colleges and universities, said Shawndeana Smith, MESA's west region coordinator.
One of the most obvious benefits of the partnership is the ability to bring the program to more rural areas, said Smith. Of the nearly 3,800 students who participated in MESA last school year, 78 percent were minorities. In the west region, where Shawndeana works, 98 percent of the roughly 500 MESA students are American Indian. Students who participated in the event were from Gallup-McKinley and Grants-Cibola county school districts, as well as Bloomfield Municipal schools and Navajo Preparatory School.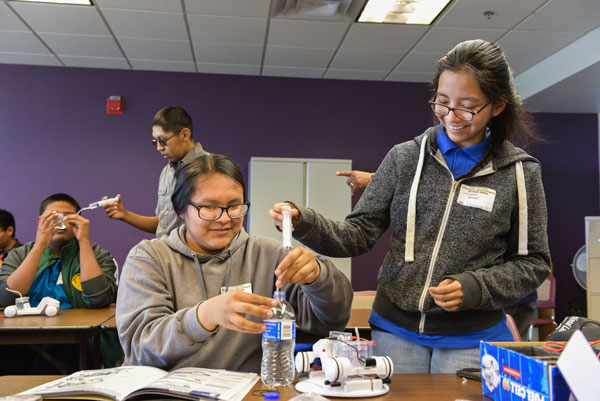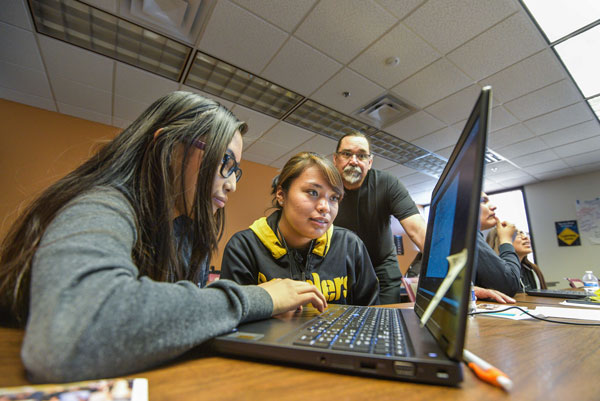 In 2011, American Indians accounted for only 0.4 percent of those working in STEM fields, according to a U.S. Census Bureau report.
The event was canceled in mid-April due to the Bluewater and Diener Canyon fires, near Grants, which burned more than 10,000 acres, forced hundreds to evacuate their homes and caused power outages across the area.
Dream Catchers is designed for American Indian students in grades 6 through 12 and seeks to increase American Indian student interest in a variety of STEM careers. The program was launched in 1991 by Sandia's American Indian Outreach Committee.
Lozanne Meyer, Dream Catchers program lead, said she hoped participants "had fun being exposed to new ideas, concepts and opportunities; that they learned how to develop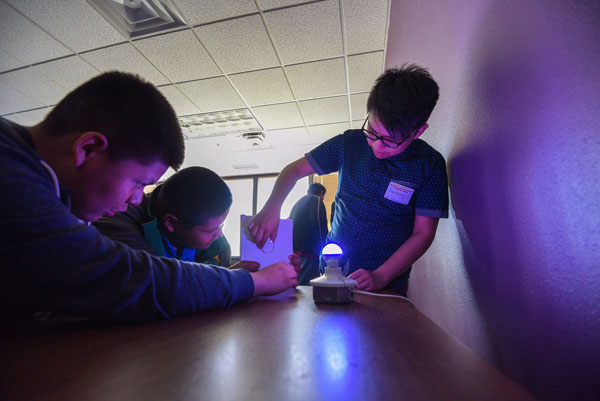 problem-solving and critical-thinking skills; and that they had the opportunity to visit a college campus and can one day envision themselves in college pursuing a degree in a STEM-related field."