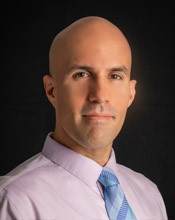 Dec. 3, 2020, Dr David Santoro
Dr. Santoro is Vice President and Director for Nuclear Policy at the Honolulu-based Pacific Forum, a foreign policy think tank. He specializes in strategic and deterrence issues as well as nonproliferation and nuclear security, focusing mostly on Asia. He is involved in many of Pacific Forum's track-2 and track-1.5 forums, and his current research interests focus on great-power competition and the role of China in an era of nuclear multipolarity. Dr. Santoro's forthcoming edited volume "U.S.-China Nuclear Relations – The Impact of Strategic Triangles" will be published in the spring of 2021.
A recording of Dr. Santoro's seminar can be viewed here.