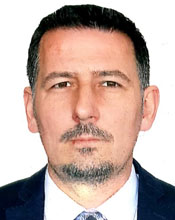 Mar. 4, 2021, Mr. Kristóf Horváth
Kristóf Horváth, head of the International Atomic Energy Agency (IAEA) Nuclear Material Security Unit, previously served as the IAEA Senior Nuclear Security Officer responsible for International Physical Protection Advisory Service (IPPAS) missions, regulation development, threat assessment, design basis threat, and nuclear security culture related issues, and is the former Deputy Chairman of the Hungarian Atomic Energy Authority. Mr. Horváth holds an MSc in Nuclear Engineering and a PhD in Military Engineering.
A recording of this seminar can be viewed here.