Quantum Computer Science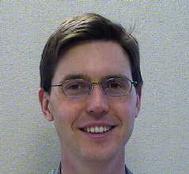 Biography
My primary research is in quantum information. I have pioneered cluster expansion methods for calculating the decoherence rate of a spin qubit in the presence of impurity nuclear and electron spins. I've also studied dynamical decoupling strategies in this context. I've broadened my research into more general considerations of robust quantum gate operations, particularly in the context of nuclear spin qubits. I've been devising and comparing two-qubit gate operations involving electron and nuclear spin qubits.
I have also been working on formal verification of quantum algorithms, along with collaborators at the University of New Mexico, using our general-purpose theorem proving system in Python called Prove-It. This is a set-theory based formals theorems that renders statements into LaTeX-generated images that can be readily understood by subject matter experts. We even include quantum circuit diagrams in formal statements as demonstrated in our proofs related to the quantum phase estimation algorithm.
Education
Fall 2002 – Spring 2007, PhD in Physics at the University of Maryland under the direction of Distinguished University Professor Sankar Das Sarma.

Spring 2000 – Fall 2002, Computer Professional at the Scientific Computing and Imaging Institute at the University of Utah.

Fall 1995 – Spring 2000, BS in Computer Science and BS in Physics at the University of Utah.
Publications
Showing Results. Show More Publications
Software