Sandians share technical expertise and candidly discuss their career paths with students from Gallup and Miyamura High Schools.
2021 Employee Recognition Awards ceremonies were held in New Mexico and California this week. Sandia celebrated outstanding employees and teams whose…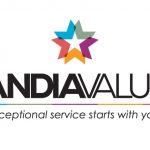 The Sandia Core Values were initially drafted in 1989 to reflect the Labs' core purpose. Over the years, as the Labs' work has evolved, the values were refined to reflect these changes.
Native students are the most underrepresented group in STEM education, but Sandians hope to encourage careers in engineering and energy through its…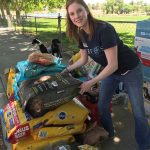 ANGLE members donate nearly a thousand pounds of food and supplies to local animal organizations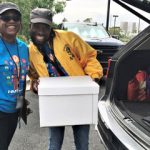 Black Leadership Committee engages middle and high school STEM students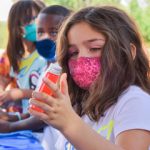 STEM in the Sun brings science to students in summer programs across Albuquerque
July brings a wealth of financial wellness information to Sandia
Renewable energy, mentoring leader receives Women in Technology Award
California campus breaks ground for new cafeteria