Working to grow with Sandia's guidance and knowledge
Sandia grew its Mentor-Protégé Program from three companies to five with the addition of Dynamic Structures and Materials LLC of Franklin, Tennessee, and Compunetics Inc. of Monroeville, Pennsylvania. The program not only helps small businesses develop and grow but also fosters long-term relationships that help Sandia achieve its mission.
"I am being asked by my customers to do things faster, better and cheaper," said Norm Padilla, senior manager of interconnects. "We already work with a lot of vendors. Protégés are different — we are partners. We are going to be working with them for years, figuring out how to meet that goal."
As part of the program, Compunetics and Dynamic Structures and Materials get on-site visits from Sandia's experts, gap analysis, workshops, outreach events and other one-on-one guidance. Another benefit is their ability to secure noncompetitive subcontracts up to $7 million from Sandia, DOE and other federal agencies.
Dynamic Structures and Materials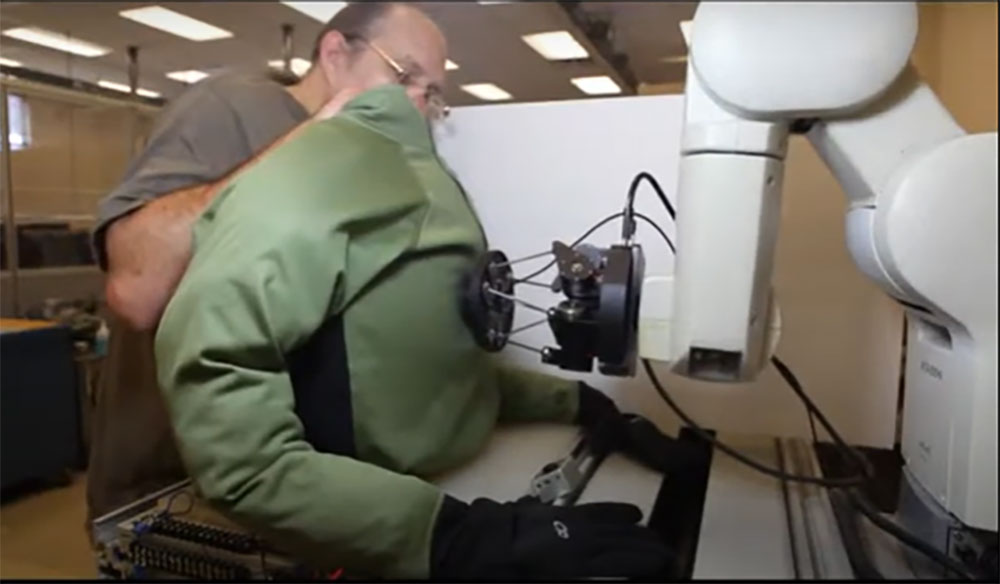 Dynamic Structures and Materials, which builds precision motion systems for extreme environments, has worked with Sandia before. It has also worked with the aerospace industry, military and the US ITER Project, an international collaboration of scientists and engineers to build a reactor-scale burning plasma device that can demonstrate the feasibility of fusion power.
"With magnetic fields and radiation in the reactor, the environment is not suitable for normal process valves, so we are making a custom valve that can survive and operate in that environment," said Dynamic Structures and Materials Director of Mechanical Engineering Patrick McGirt. The company is currently working to develop nonmagnetic robotic components for heart surgeries that can perform tiny motions using very little weight and power.
While it might seem like Dynamic Structures and Materials is already a success story, with only 15 employees, it's still a very small company. Leadership sees the Mentor-Protégé Program as a potential boost.
"We are excited to work with Sandia because it provides a level of manufacturing that will improve our company; we will be able to get to the next level," said Chief Financial Officer Jim Bickmore.
Compunetics
Compunetics is a leading manufacturer of rigid and flexible printed circuit boards and assemblies. They have been used in applications like nuclear control systems, guided missiles and secure communication systems, including at Sandia's Kauai test facility and by the DOD. Compunetics also produces electronics for transportation and medical equipment.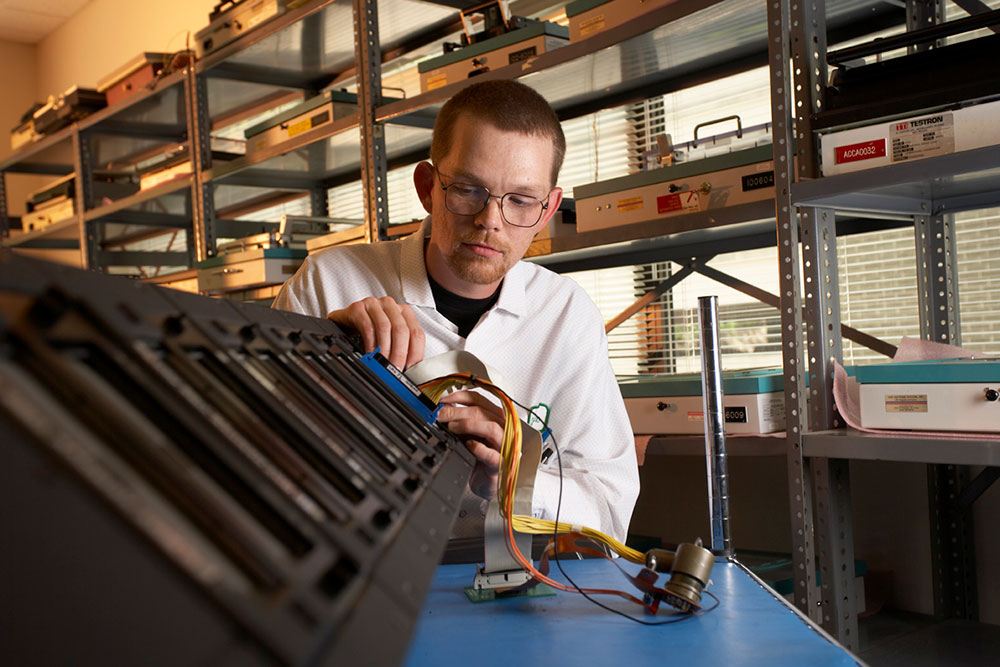 Started in 1968, Compunetics was the vision of Giorgio Coraluppi, the same man who developed teleconferencing technology that is widely used today. As an employee-controlled company, Compunetics continues to carry on Coraluppi's vision of innovative cutting-edge technology.
Compunetics sees the Mentor-Protégé Program as a potential boost.
"We are one of those hidden niches that people don't know about; being a small company, we don't have huge resources like Sandia," said John Gralewski, director of sales. "Our goal is to continue to challenge ourselves and leverage the vast knowledge at Sandia."
Sandia is currently working with Compunetics to build a flexible cable within 12 months that can fit in a small, contorted space while meeting specific standards. That's no small feat.
"A system won't work without cables, plain and simple. They are important and need to be done correctly," Norm said. "What we do at Sandia is vital. Working with protégés helps them understand why it's so important."
The Sandians behind the success
The Mentor-Protégé Program has become a big success in its short existence. Started in 2019 with three mentors, it has grown to 127, with the credit going to the many Sandians who dedicate their time to it. That includes program lead Royina Lopez, leadership, mentors and support personnel.
"The mentors are key; they are the ones establishing personal connections with these small businesses. They are the ones who explain what we do and how we do it, in turn making sure these businesses are successful," said Maria Galaviz, senior manager of product delivery value streams.
Maria engages protégés and mentors on the production side of the house. She said this program is helping Sandia address the supply chain challenges affecting the country.
"We need to have suppliers that can meet our schedule, quality and reliability requirements. It's a perfect example of a partnership in design, supply chain and production. It's a win-win-win situation," Maria said.