Kermit the Frog and the Muppets said, "It's great to be together again." Actually, they sang it, but in any event, that sentiment echoed throughout this year's Rising Stars in Computational and Data Sciences workshop, hosted by Sandia April 21-22 in Albuquerque. University of Texas co-organized the event with the Labs and hosted it in Austin, Texas, in 2019, but in the last two years, it was canceled and held virtually due to the pandemic. Attendees agreed that the virtual event could not compare to in-person iterations.
"On Zoom, you don't get to have one-on-one conversations with people," said Sandia computer scientist Jennifer Loe, who participated in the virtual event two years ago. "There are just different conversations that organically come up when you're with people in person." That is one of the goals of Rising Stars: to help women make personal connections with other women in their field and build a community of collaboration and encouragement.
Rising Stars is a workshop for women graduate students and postdoctoral appointees interested in pursuing academic and research careers. It consists of technical research presentations and practical career-development panels. Acceptance to the workshop is an honor due to its selective nature; only 25% of nominations are accepted each year on average, comparable to selection rates of some of the most prestigious conferences in the field. Attendees represent institutions both inside and outside the U.S. and are some of the top individuals in their field, not only technically, but also as leaders in their community.
Karen Willcox, director of the Oden Institute for Computational Engineering and Sciences at the University of Texas at Austin, initially conceived of the workshop. When she reached out to Jim Stewart, then-senior manager in Sandia's Center for Computing Research, about partnering for the event, he instantly recognized its importance.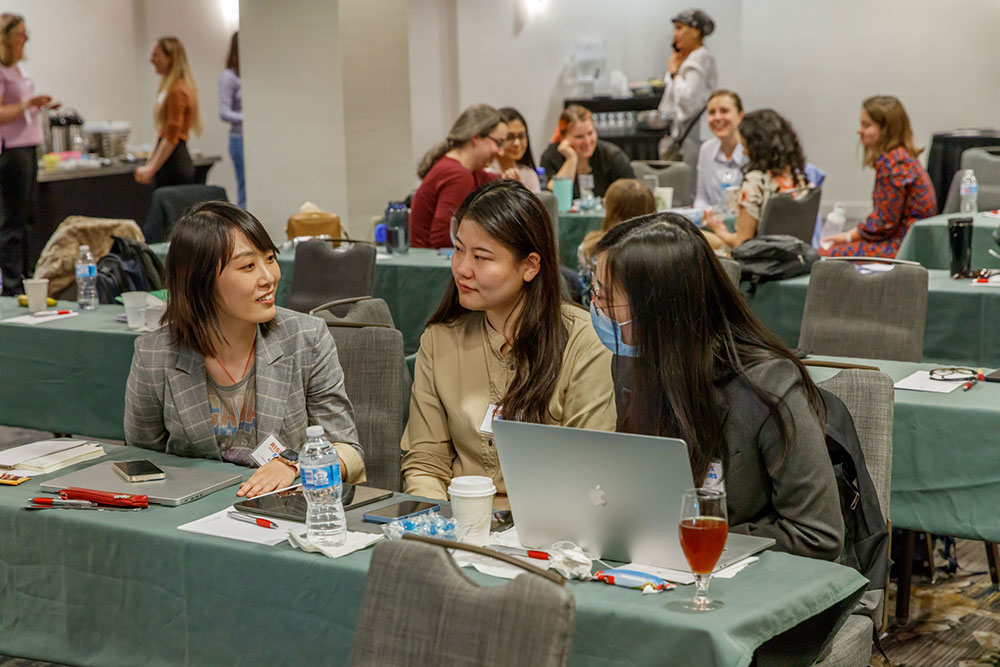 "This really does, above anything else, show women in this field that they are not alone. There are many women out there dealing with the same challenges," Stewart said. "This workshop helps them build that confidence while also providing them a professional network that, hopefully, will last their whole career."
This year, Lawrence Livermore National Laboratory joined Rising Stars as the event's newest partner. Jeff Hittinger, the director of the Center for Applied Scientific Computing at the laboratory, encouraged women in attendance with a confidence boosting message: "Imposter syndrome is real, but take heart, you belong here."
The theme of connection, belonging and finding other like-minded researchers was high on the list of what participants enjoy about Rising Stars. National Science Foundation postdoctoral fellow Heather Wilber said, "It's just good to meet other women (in this field). I'm excited to network with people who are also doing work in large-scale applications in data science."
Sandia Truman Fellow and quantum scientist Alicia Magann said, "Quantum computing is still an emerging field, and it's a field that doesn't have a lot of women in it. Having the chance to come here, meet other women, talk with them about this work — it's not something that happens very often."
Rising Stars offers a foundation of support and community for attendees, but the key to providing this community comes from the interactions that can only take place when people are face-to-face.