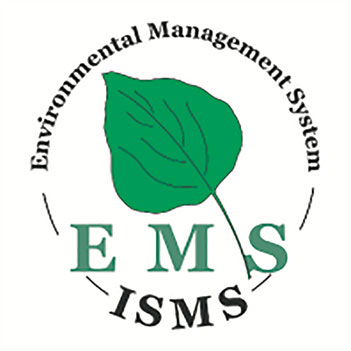 This year, Sandians celebrated Earth Day 2021 with a week of virtual activities and presentations that culminated with the annual Environmental Management System Environmental Excellence Awards, which recognize the accomplishments of members of the workforce who helped the Labs reduce its impact on the environment.
Projects and activities were awarded in five categories: Above and Beyond, Greenie, Kaizen, Resource Conservation and Sequoia.
Above and Beyond
Nichole Rinaldi, a mechanical engineer with the Facilities Division. She was nominated for her work updating Sandia's Design Manual and Specifications to ensure all new buildings and major renovations comply with the DOE Guiding Principles for High Performance Sustainable Buildings. Her work will help alleviate conflict in regulations and Sandia's Prime Contract about requirements for compliance with Leadership in Energy and Environmental Design (LEED) certification or Guiding Principles.
Greenie Award
Mario Hidalgo, the Environment, Safety and Health Coordinator for Pulsed Power Sciences, for his exemplary commitment to excellence and environmental stewardship. He brought together managers and lab owners to identify ways to reduce releases of sulfur hexafluoride and improve how the gas is managed by the Advanced Science and Technology Division.
Kaizen Award
Nathan Golden and Bernadette Mahedy of the Sandia New Mexico Corporate Moves team. Nathan and Bernadette were honored for their support of the Materials Sustainability and Pollution Prevention Program for resource conservation, waste minimization and goal of zero waste. Through their efforts, the Moves Team expanded services to use commercial green moving containers, known as "eCrates," instead of standard cardboard banker's boxes. In fiscal year 2020, roughly 8,500 eCrates helped the Labs potentially keep approximately 14 tons of non-hazardous waste out of the landfill, with an estimated taxpayer cost savings of about $34,000 in box purchases.
Sequoia Award
A cross-division collaboration to reduce Labs-wide waste by addressing damaged Sandia-owned mobile devices and batteries. The team developed the new process that now treats only batteries as hazardous waste, not the entire device. Previously, damaged mobile devices were disposed as hazardous waste. Now the damaged device is either repaired and returned to the user or sent to Sandia Reapplication and only the battery is disposed of. The process reduces the hazardous waste stream, with an annual projected cost savings of $295,800. Team members included Matthew Shain, Alison Winstead, Michael Lee and Douglas Hopinkah from Environment, Safety and Health; Christopher Lucero, James Ferree, Robert Goodpastor, Norman Hettinger and Adrian De La Cruz from Information Technology; Philip Rivera from Reapplication; and Jesse Farr from Waste Management/Pollution Prevention.
Resource Conservation
Honorable mention in the category goes to a team of Environment, Safety and Health coordinators and staff from the Advanced Science and Technology Division. Health coordinators Mario Hidalgo and Bobby Pacheco teamed up with Laurel Jones, Joe Stewart, Benjamin Hughes, Jack Cassidy, Estevan Sisneros and Shannon Feathers III to devise a way to prevent the risk for release of approximately 75 pounds of sulfur hexafluoride, which is equivalent to 778 metric tons of carbon dioxide. The project allowed savings of $10,000 as part of the replacement of an old sulfur hexafluoride reclaimer unit.
"This year's participants really embraced the idea of "prehab, not rehab" with their efforts, said EMS Environmental Excellence Awards program coordinator Ben Henning. "Instead of just looking for reduction of tangible wastes or water usage, the majority of our participants made large-scale programmatic or process changes that help eliminate negative environmental risks and impacts before they even start."
More information, nominations and winning projects are at EMS Environmental Excellence Awards.