Scientific Machine Learning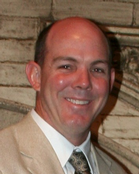 Scientific Machine Learning
(505) 284-9153
Sandia National Laboratories, New Mexico
P.O. Box 5800
Albuquerque, NM 87185-1327

Biography
I manage the Scalable Analysis & Visualization department at Sandia National Laboratories. I joined Sandia National Laboratories in 1992 as a student intern from the University of New Mexico. After getting my B.S. from UNM in 1993, I joined the Computational Sciences department at Sandia and worked on a number of interesting projects writing programs for molecular visualization, data clustering, parallel acoustic wave propagation, and seismic imaging. In 1997, I left Sandia to attend graduate school at Dartmouth College, receiving a Ph.D. from the computer science department in May, 2003. Later in 2003, I returned to Sandia to join the scalable system software department. Since 2003, I have been actively engaged in a number of research areas, including system software, parallel file systems, scalable I/O libraries and middleware, resilience, performance modeling, and advanced architectures for analytics. In addition to managing the Scalable Analysis and Visualization department, I manage the ASC/CSSE projects in I/O and storage, and scalable data analysis; and I am the project lead for the ASC/ATDM data warehouse component.
Education
Ph.D., Computer Science, Dartmouth College, 2003
B.S., Computer Science, University of New Mexico, 1993
Publications
Showing Results. Show More Publications
Curated Publications
Ph.D. Dissertation
Ron Oldfield. Efficient I/O for Computational Grid Applications. PhD thesis, Dept. of Computer Science, Dartmouth College, May 2003. Available as Dartmouth Computer Science Technical Report TR2003-459. [bibtex]
Book Chapters
Ron A. Oldfield, Todd Kordenbrock, and Patrick Widener. Data-movement approaches for HPC storage systems. In Ada Gavrilovska, editor, Attaining High Performance Communication: A Vertical Approach, chapter 17, pages 329-351. CRC Press, 2009. [bibtex]
Ron Oldfield and David Kotz. Scientific applications using parallel I/O. In Hai Jin, Toni Cortes, and Rajkumar Buyya, editors, High Performance Mass Storage and Parallel I/O: Technologies and Applications, chapter 45, pages 655-666. IEEE Computer Society Press and John Wiley & Sons, 2001. [bibtex]
Journal Articles
Conference and Workshop Papers
Technical Reports
Research Projects
Current
Hobbes [FY13-FY16]: I am one of many collaborators on the ASCR-funded Hobbes project to develop an operating system and runtime framework for extreme-scale systems. Hobbes is intended to provide OS/R support for traditional HPC applications as well as an emerging class of "big-data" analytics codes.
Scalable I/O Research: [PM, FY08–]: I am the project manager for Sandia's ASC/CSSE Scalable I/O Research project. This project provides support for I/O library and file systems on existing petascale ASC platforms as well as critical R&kD to provide I/O capabilities on future exascale platforms. The research performed in this project directly addresses two vital concerns for I/O on exascale platforms: scalable parallel file systems (Sirocco), and technologies for integration of computation and analysis (See Trios page for more details and links to software products).
Scalable Data Analysis [PM, FY13–]: I am the project manager for Sandia's ASC/CSSE Scalable Data Analysis project. This project provides data analysis tools, R&D, and support for ASC customers from analysts and code developers to algorithm designers and hardware architects.
Behavioral Disk Simulation [PI, FY12–]: This is a small seed project (collaboration with UCSC) to explore a behavioral approach to storage device simulation. Matthew Curry has taken over PI duties for this project and is preparing for subsequent funding opportunities.
Past
HPC Informatics [PI, FY10-11]: This ASC/CSRF-funded project explored issues around leveraging HPC systems to address informatics problems. The primary contributions included demonstrations of software and hardware integration of the Cray Red Storm supercomputer and a Netezza data-warehouse appliance.
Network Grand Challenge [FY08-10]: The networks grand challenge LDRD performed R&D to evaluate analysis capabilities that address adversarial networks. I joined this project in its second year to provide an "HPC perspective", that is, to investigate ways to apply high-performance computing to these capabilities. Our primary contribution was the development of a scalable multilingual document clustering application. We performed scaling studies that clustered topic-related documents from a dataset of more than 10 million documents in 16 languages on 64K cores of the Cray Jaguar system at ORNL.
System-Directed Resilience LDRD [PI, FY08-11]: The goal of this project was to explore unconventional (non disk-based) methods for resilience in large-scale applications. The primary contribution was the theory, demonstration, and evaluation of redundant computation as a viable approach for exascale application resilience.
Lightweight Storage and Overlay Networks for Fault Tolerance [PI, FY07-09]: This project explored the use of compute nodes to stage checkpoint data for parallel applications. This was the first example of what is today called a "burst buffer" approach. We demonstrated through analytic models and a reference implementation of data-staging PnetCDF library, that it is possible to get order-of-magnitude "effective" bandwidth improvements for staged checkpoint operations.
Lightweight File System [PI, FY04-06]: The lightweight file system project investigated the applicability of lightweight solutions for storage systems. In LWFS, traditional filesystem semantics such as atomicity and naming are not provided by the storage system. Instead, LWFS emphasizes secure and direct access to storage devices, and is extensible to allow the use of additional services to match the specific needs of the application. The code developed for LWFS is the basis for the Nessie data-services software and Sirocco file system; two codes being developed for the ASC SIO research project.
Scalable System Software [FY03-05]: Scalable System Software (SSS) was a multi-institution SciDAC project to define interfaces and develop prototype system software for tera-scale MPP systems. I was the Sandia PI responsible for testing and evaluating the software. As part of this project, we developed the APITest testing framework.
Armada [PI, FY01-03]: My Ph.D. dissertation explored complex ways to compose and optimize large-scale geographically distributed applications that combined the use of disparate data sources, HPC codes, and intermediate processing comonents (e.g., filters, permutators, etc). The novelty of the work was in how we represented the application workflow as a series-parallel graph that could be expanded, compressed, and mapped to system resources based on resource availability and network performance.
3D Seismic Imaging [FY96-99]: This project was a collaboration between SNL and a number of oil-and-gas companies to develop a scalable code for seismic imaging called Salvo. In 1999, Salvo won the R&D 100 award as one of the 100 most technologically significant products of the year. I developed a parallel I/O framework that used an "I/O partition" to offload pre/post processing functionality for performing FFTs, interpolation, and staging output results. This was a prelude to much of the in-situ and in-transit work currently being explored in the data-analysis and I/O community.
Generation of a Synthetic Seismic Dataset [PI, FY94-95]: The goal of this project was to generate a large (multi terabyte) synthetic seismic dataset that represents data gathered from the acquisition phase of oil-and-gas exploration. SNL, ORNL, LLNL, and LANL were each given the same sequential 10th order finite-difference acoustic wave propagation code and asked to parallelize the code for their respective HPC system, then generate and publish the data sets for the SEG overthrust and salt models. This data was later used to validate seismic imaging codes (like Salvo).
Molecular Visualization [FY92-94]: As an undergraduate intern at Sandia, I was given a number of interesting programming projects. One of these was to develop a code to visualize molecules. Since OpenGL did not exist at the time, I had to write code using SGI's GL library to display, and transform (rotate, zoom, etc.) molecules. For example, Steve Plimpton used my code to generate this animation of liquid-crystal conformations.
Awards & Recognition
1999

Curtis Ober, David E. Womble, Louis Romero, Ron A. Oldfield, Robert Gjertsen, IBM, R&D 100 Award, Salvo - Seismic Imaging Software, R&D Magazine, September 1, 1999