Speaker Norm Augustine laments low US value given education, research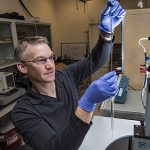 Iron nitride transformers could boost energy storage options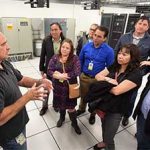 Eastern Cherokees explore IT and partnership at Sandia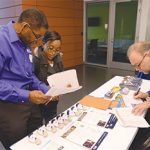 Introducing STEM students to careers in national service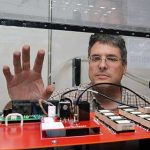 Finding more powerful semiconductor materials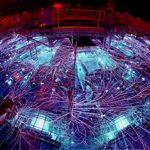 The virtuous cycle: Synergy between science and engineering enables exceptional results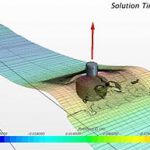 Sandia's water power technology group will provide critical expertise in computational modelling to companies on the forefront of the emerging marine hydrokinetics industry, thanks to a $10.5 million dollar award from DOE.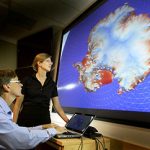 A team of Sandia researchers has been improving computational models that describe ice sheet behavior and dynamics. The research is part of a five-year project called Predicting Ice Sheet and Climate Evolution at Extreme Scales.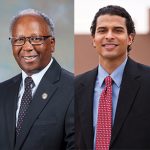 Sandia recruiter Ken Holley has won a BEYA Community Service award and researcher Conrad James has won a BEYA Special Recognition award.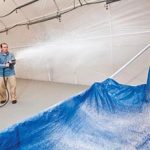 Sandia won the national Federal Laboratory Consortium's (FLC) 2016 Award for Excellence in Technology Transfer for a decontamination product that neutralizes chemical and biological agents and for software that helps emergency responders more effectively disable improvised explosive devices (IEDs). And business development specialist Bianca Thayer (8549) was named Outstanding Technology Transfer Professional of 2016.