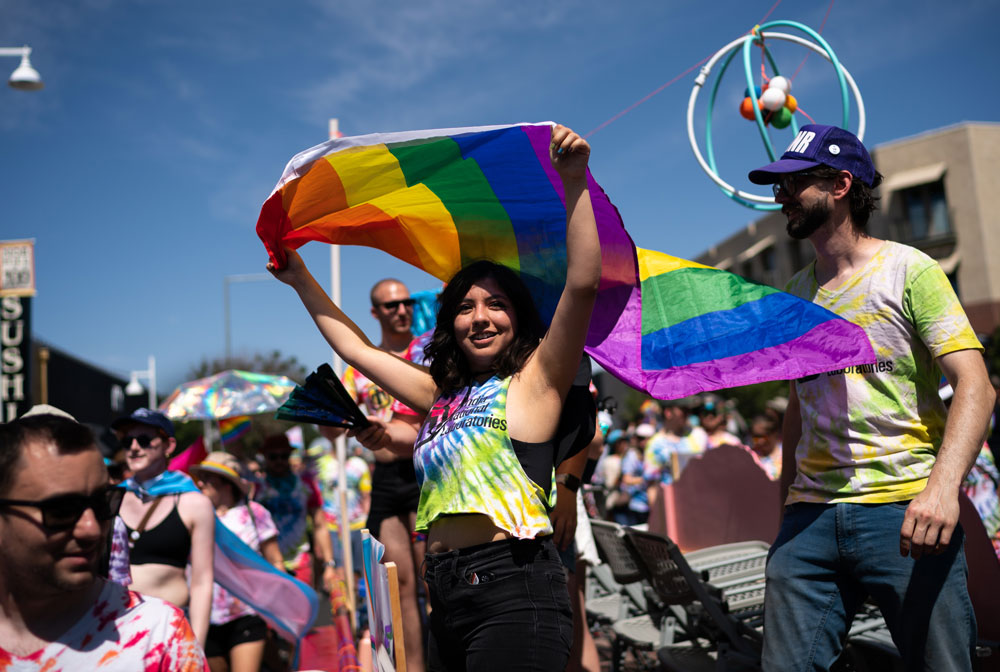 Albuquerque Pride Parade on Central Avenue
Saturday, June 10, 9:30 a.m.-noon MT
Join Sandia Pride Alliance Network members to walk in the Albuquerque Pride Parade along Central Avenue. Meet at 9:30 in the line of parade floats near Girard Boulevard. Look for tie-dye T-bird shirts and you'll find the Sandia float.
The parade ends this year at San Mateo. Additional information will be sent about how to get back to your vehicle after the parade. Bring sunhats and sunscreen. Water will be provided. Bring your fun.
Social event at North Domingo Baca Park in Albuquerque
Tuesday, June 13, 6 p.m. MT
Hang out with Sandia Pride Alliance Network for an informal dinner. Use the entrance on Carmel Ave. NE and park near the tennis courts. The table will be set up near the tennis courts. You can make an online donation to Common Bond New Mexico during the social event. Food trucks will be available or bring your own dinner. Don't forget a lawn chair or blanket.
Student Intern Welcome Event at Hardin Field
Thursday, June 15, 11 a.m.-1 p.m. MT
Stop by to say hi. Sandia Pride Alliance Network will staff a table at the annual Student Intern Welcome Event.
STEM in the Sun at Alamosa Community Center
Wednesday, June 21, 10-11 a.m. MT
Community Involvement is working with Albuquerque community centers to offer STEM in the Sun to children attending summer programs in underserved neighborhoods. Sandia Pride Alliance Network needs six to seven volunteers to help. Volunteers should plan to arrive about 20 minutes early to pick a station and learn the activity. All needed materials and instructions will be supplied. Volunteers can use TRC-280, Education Service Time Off, with an approved TRC-280 application and management approval. Contact Katrina Wagner with questions and to sign up.
Ally Panel via Teams
Thursday, June 29, 2-3 p.m. MT
Join this casual conversation about allyship and what it means to members of Sandia Pride Alliance Network and other Employee Resource Groups.