Sandians support national security mission
In support of the Nuclear Deterrence Modernization Efforts Rally Cry, Lab News continues to highlight employees and the ways that they contribute to Sandia's national security mission. Read more profiles from previous editions.
Kurt Sjoberg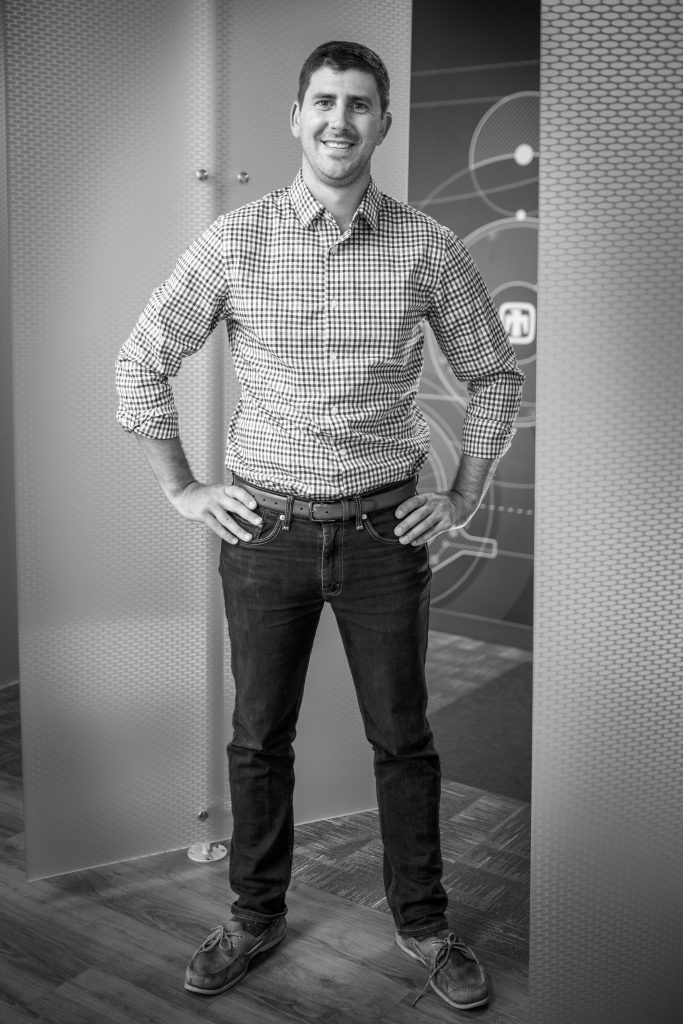 Biotechnology and bioengineering mechanical engineer
3 years at Sandia
Kurt was working at a virtual reality hardware firm when he saw an opportunity at Sandia to follow his passion for biotechnology. With a master's degree in biomedical engineering, he now works on detection devices for diseases or chemicals, maturing the hardware packages as well as the system designs and engineering.
With Sandia's encouragement, he has also collaborated with radiation detection groups and a W80-4 product realization team as a product lead. "I had a background in rubbers and elastomers," he said, "which overlaps into the products we work on. We look at how multiple parts will drive the system capability, putting different pieces of the puzzle together to understand the bigger effects.
"The big reason I jumped in to the W80-4 was to see something going all the way to production, knowing that it's important for national security, and I can help with that," he said. "A lot of people at Sandia, maybe nuclear deterrence isn't their primary focus, but they are able to jump in and be a team member, bring their expertise and contribute to the mission space. That's kind of a cool thing."
— J.C. Ross
Erica Douglas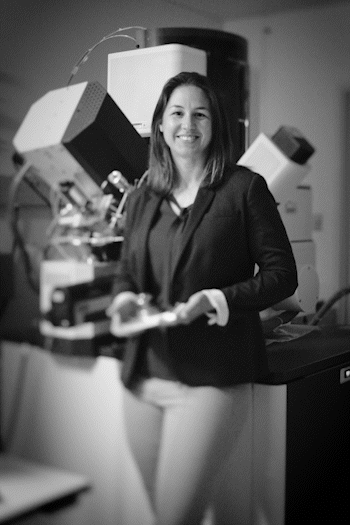 Materials characterization and performance manager
10 years at Sandia
Erica completed her doctorate at the University of Florida and has been at Sandia for 10 years and in her current role as a manager for two years. Erica leads a team of 28 people including students, post-docs, technologists and staff members.
With a focus in materials characterization, Erica and her team spend most of their days examining different materials and studying how they perform over the lifetime of a weapon system. They also conduct experimental testing.
Erica and her team are creatively expanding their capabilities, accelerating their response to stockpile modernization, improving efficiency, and helping engineers and scientists solve problems and resolve issues by implementing advanced data analytics and developing enhanced techniques.
Most valuable in her work, she said, is "having experts in just about every field and finding ways to approach problems and provide solutions that help our nation."
— Krystal Martinez
John Wharton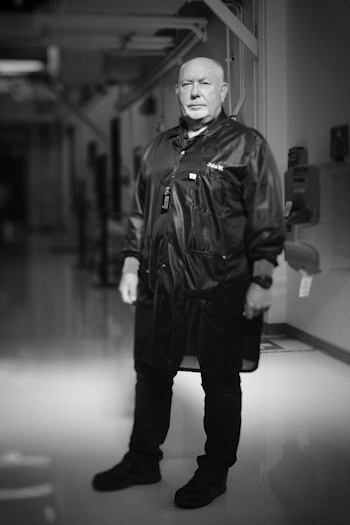 Nuclear deterrence research and development manager
18 years at Sandia
Devote attention to doing things right to deliver nuclear deterrence programs on time. That's how John describes his team and its work.
"As our senior leaders have clearly communicated, there is an absolute imperative that we implement the W80-4 by the date it's due," he said. "We have doubled down on our planning and our focus to ensure that every bit is dedicated to safety, security and engineering excellence to ensure we achieve that schedule. Every decision is made with engineering rigor and safety in mind. We provide engineering support to all the system-level modernization programs — it's a great responsibility and honor to support these programs and our DOD warfighters that are so tightly aligned with our national security."
John came to Sandia after a 24-year U.S. Air Force career spanning ground combat, nuclear and ICBM operations and nuclear security. He said his team enjoys challenging, meaningful work.
"Nobody in our group ever has to wonder if their work impacts national security — they know it every day," John said. "My encouragement would be for people that are interested in coming to nuclear deterrence is trust in your abilities and don't hesitate. This is big-league engineering, and we need your help."
— Myles Copeland
Trevor Schultze
Product realization team lead for energetics
5 years at Sandia
When Trevor started at Sandia, his first job out of college, he admits that he didn't know a whole lot about what Sandia did. He just knew that it was a highly regarded national laboratory and part of DOE. Beyond that, he was quite impressed by the people he met and his overall experience during the interview process.
As a product realization team lead, Trevor has developed a deeper understanding of Sandia's mission through his work.
"It's a tangible, direct contribution (to national security), seeing your designs and specifications turn into finished product and delivered hardware that is going into components," he said.
Trevor appreciates that his work is interesting and challenging, and that it has meaning, he said. "It's one thing to find your work interesting, it's another to have a mission that is meaningful and to contribute in that way."
— Diane Mendiola
Chris Quinn-Vawter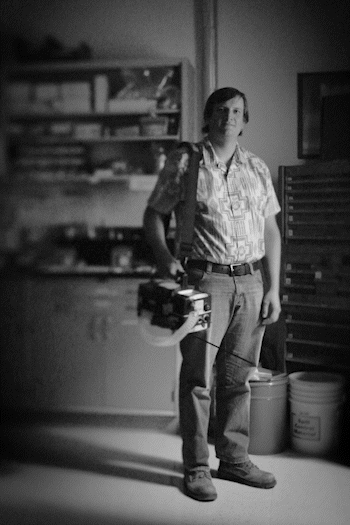 Industrial hygienist
6 years at Sandia
Chris is the lead industrial hygienist for the Weapon Modernization Lab, where Sandia executes the hardware, assembly and test support for its nuclear weapon modernization programs.
Chris describes industrial hygiene as the art and science of anticipating, recognizing, evaluating and controlling chemical, radiological, explosive, mechanical and other hazards in the workplace that could result in worker injury or illness. In his role, he works closely with management and helps safely plan and execute work. His expertise has contributed to an excellent safety record at the Weapon Modernization Lab during his tenure.
"Safe work operations and engineering excellence are dependent — one cannot exist without the other," Chris said. "Organizations like Sandia that ensure we evaluate safety and emphasize employee engagement in safe work practices also take time to scrutinize product designs and production quality. And, when an employee feels that their workplace takes their health and safety seriously, they are more likely to feel like their input on potential problems or solutions is valued in all aspects of their work."
— Karli Massey