Pandemic-delayed party recognizes first production units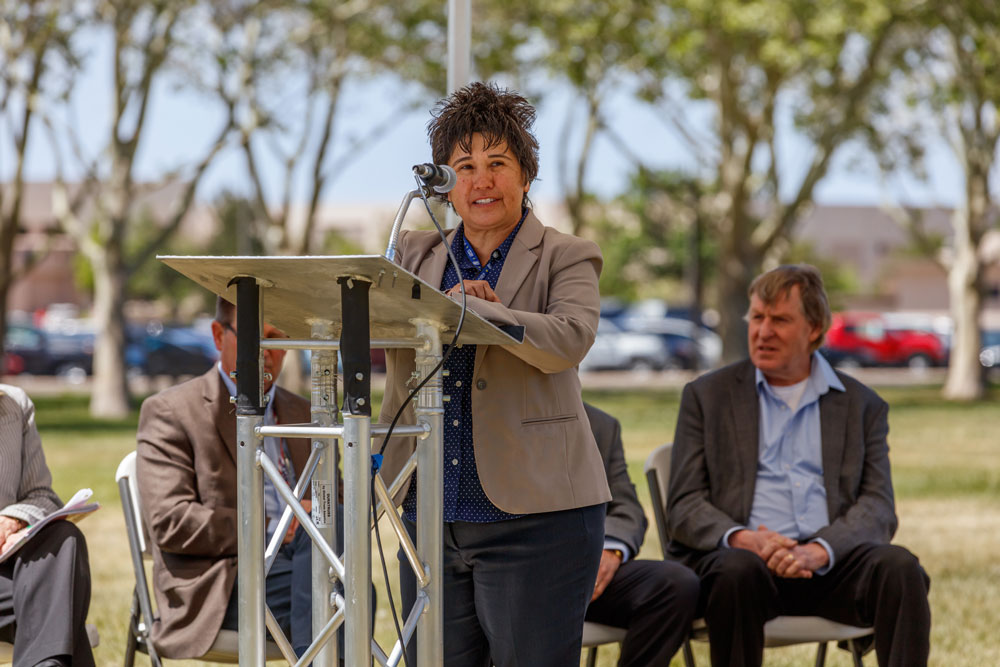 Belatedly celebrating the achievement of first production units for the W88 Alteration 370 and B61-12 Life Extension Program, team members gathered with Labs Director James Peery, nuclear deterrence executives, and representatives from Kansas City National Security Campus and Los Alamos National Laboratory on May 4 at Kirtland Air Force Base's Hardin Field. Four officials from the NNSA — Principal Assistant Deputy Administrator for Stockpile Sustainment Michael Thompson, Assistant Deputy Administrator for Stockpile Management John Evans, Director of the B61-12 Life Extension Program Division Robert McKay and Director of the W88 ALT 370 Program Division Jay Pape — expressed their thanks to staff and to New Mexico Weapon Systems Engineering Director Jim Handrock, who led efforts for both programs.  
FPUs for both systems were delivered during 2021, and a planned celebration for the W88 ALT 370 was delayed in response to the pandemic.
"I thank you for your patience as we navigated a multitude of pandemic-related hurdles to make this gathering happen," Deputy Labs Director for Nuclear Deterrence and Chief Technology Officer Laura McGill told the crowd of roughly 400 people. "Each of these FPUs is singularly impressive. That they were delivered within less than five months of each other is really incredible."
Acting as emcee, McGill ushered to the podium a series of speakers eager to share their appreciation not just with the limited audience that was able to attend, but also with the more than 3,300 individuals across Sandia sites who worked on these programs through the development and production engineering phases.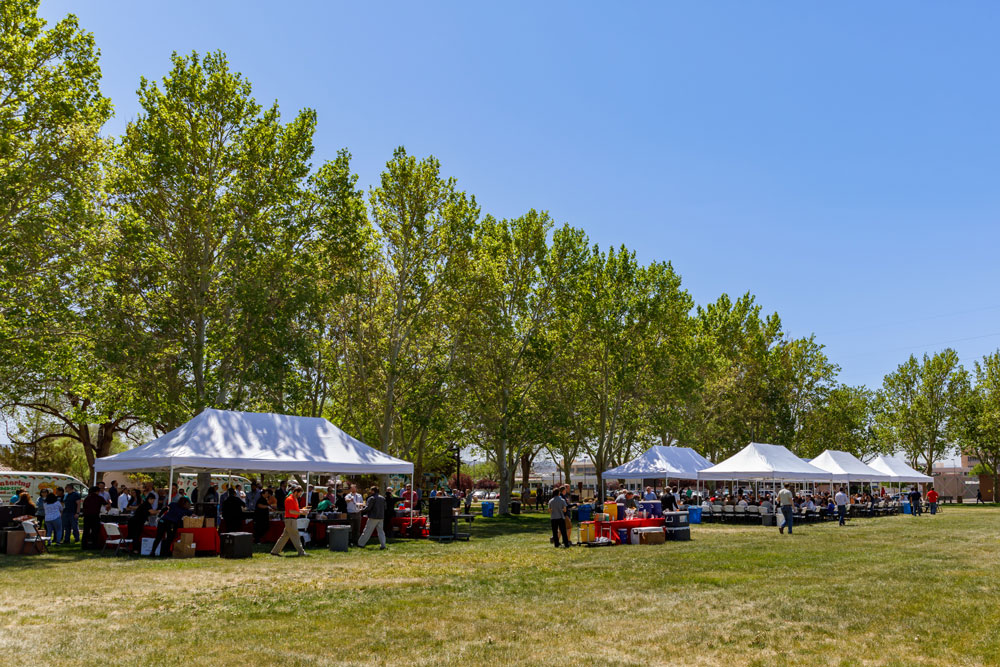 "We spend a lot of time reflecting on things that go wrong," said James. "As scientists and engineers, that's part of our job. But we spend too little time remembering our achievements. Remember this."
Associate Labs Director Rita Gonzales added, "I am consistently impressed by how generous you are with your time and knowledge, both with our leadership team and with each other.
"Even in pressure-packed situations, you take the time to thoughtfully share your expertise, to help us understand really complex technical issues and possible solutions, so we can make the best decisions," she said. "More importantly, I have watched you work together and offer that same respect, patience and time to each other. It makes me really proud to be a Sandian."
Associate Labs Director Steve Girrens spoke about what a high level of achievement it is reaching first production units.
"An FPU is really momentous," he said. "It is the product of years and thousands of people. It takes partnership between some of our country's very brightest — you here, in concert with our California site, Los Alamos, Kansas City, Pantex, NNSA, the Air Force, the Navy. You all came together to make something real that our nation vitally needs."
A similar celebration is planned for staff in California in the coming months.