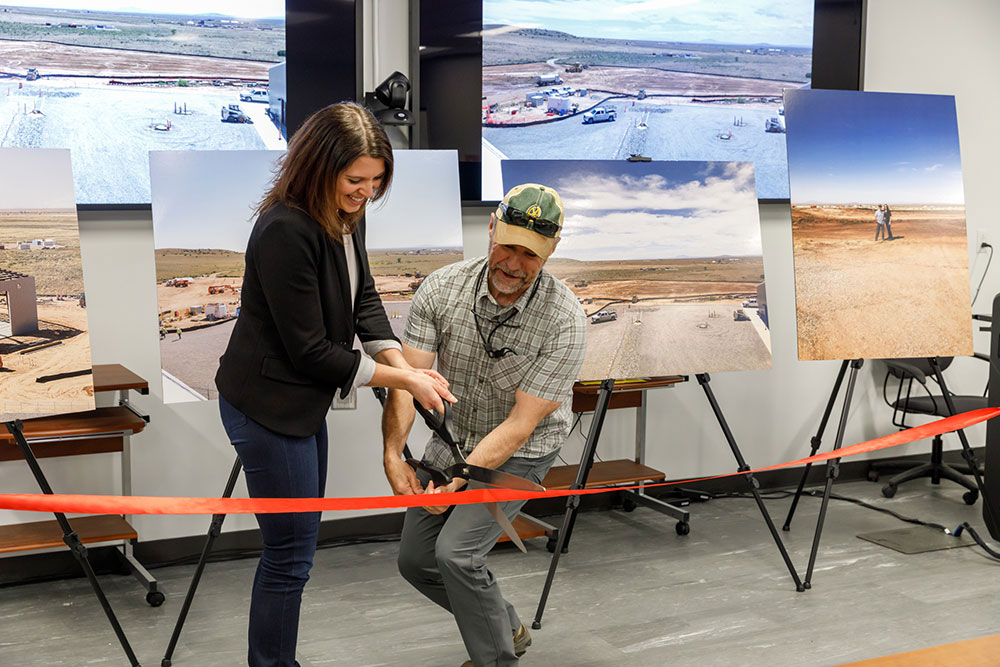 Interagency teams that would respond to incidents involving weapons of mass destruction and radiological threat scenarios are training at a new Sandia facility. The ribbon-cutting for the facility was hosted for the Nuclear Emergency Support Team, or NEST, last month.
The building is a dedicated counter-weapons of mass destruction research and development training center that supports the growing needs of the NNSA's Stabilization Program. This program is responsible for the scientific and technical training expertise in partnership with the Departments of Defense and Justice.
"Due to its capabilities and ability to host trainings at one site, the center will improve the safety of the nation and the globe," said Sarah Mahoney, manager of Applied Technologies and leader of the building's construction.
Previously, training occurred in multiple locations, buildings, classrooms and outdoor locations, said Arthur Shanks, Nuclear Incident Response Program manager. The new facility enables all relevant Sandia-based training to take place at one site, which enhances efficiency for all involved. Expectations are that this facility will host at least one series training every week.
"The ability to have a facility focused on these trainings will greatly help with the high throughput we have coming through Sandia each year and will make the experience better for everyone," Arthur said. "The building is certified for explosives use and it gets people out of the weather that can sometimes negatively impact the ability to train properly."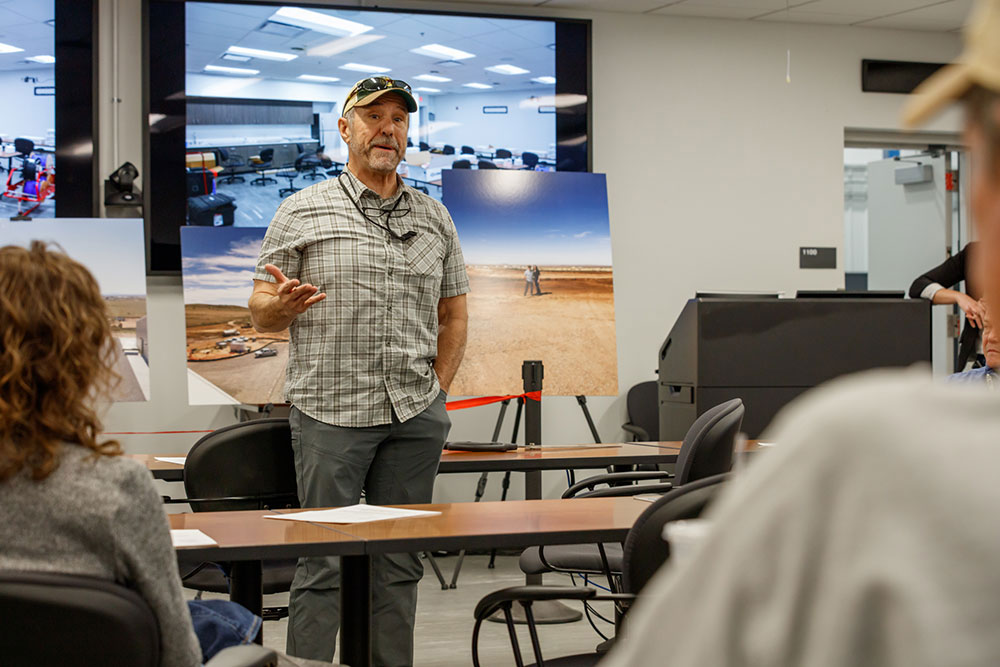 Arthur said one of the biggest challenges with training was much of it was outside and at multiple locations, "So, if the wind and weather came up, it impacted the ability to do some types of training. Because the trainings were at different locations, a lot of time was wasted moving between facilities, working through different facility rules and reviewing venues' safety processes. The new facility removes those inefficiencies."
During the ribbon-cutting, NEST federal leadership presented two awards from DOE and NNSA for completing the facility and creating a first-of-its-kind joint enterprise: a Meritorious Service Award from Deputy Under Secretary Jay Tilden for counterterrorism and counterproliferation, and an Achievement Award from DOE Secretary Jennifer Granholm.
Both awards honored the team for its support and dedication to the National Security Council-directed capability improvements and recognized the team's ability to complete the facility during the pandemic. Arthur said the facility construction was completed on time and under budget, both major successes considering unexpected challenges presented by COVID-19. Prior to the ribbon-cutting, the facility already hosted more than a dozen trainings.
"The facility gives Sandia and the DOE a professional, formal and efficient space to perform rigorous trainings that are critical for our nation," he said.