In addition to contributing to the nation's security, Sandians impact the communities where they live and work.
In efforts large and small, the very DNA of Sandia is rooted in the call to action to respond in times of need, and many Sandians live by that philosophy.
Sandians have given money, items and many hours of service. As we reflect on 2022, it is important to understand how much we have impacted the world around us.
Toys for many children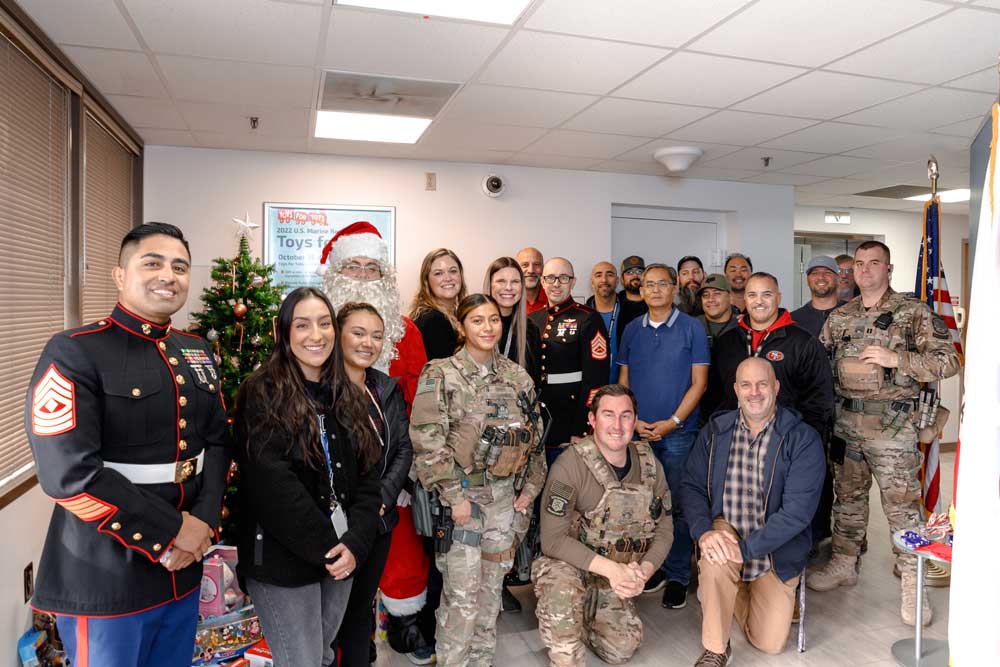 The annual Toys for Tots campaign, through a collaboration between the U.S. Marines, Sandia Safeguards and Security, Emergency Management, and Shipping and Receiving teams, shared holiday cheer with many families by collecting 1,004 gifts in New Mexico and California.
The Toys for Tots drive, which ran Oct. 28 to Dec. 8, asked Sandians to give new, unwrapped gifts. The team at Sandia/California collected 190 toys and Sandians in Albuquerque, joined by Air Force and Space Force members at Kirtland Air Force Base, gave 814 toys. Sandia has teamed with the Marines since 2009 with the hope that helping less-fortunate children will inspire them to continue to be responsible and productive citizens. The Toys for Tots effort was coordinated by Jamie Duranleau and Kaela Angelo in Livermore and Todd Harrison and Jacque Ramirez in Albuquerque.
Showing the holiday spirit
Sandia/California staff donated presents to 150 northern California children through the Holiday Spirit Gift Campaign, organized by Karelyn Baker. Karelyn and Sandia partnered with the Boys & Girls Clubs of Tracy, Lotus Bloom Alameda and the Food Pantry at Marylin Avenue Elementary School in Livermore to provide a gift for each child.
Making wishes come true
Sandia's annual Holiday Gift Drive donates gifts to children in foster care in Bernalillo County. The program, organized by Roberta Rivera, helped brighten the holidays for 817 children who received donations from generous employees. Sandia is the only sponsor for this annual effort.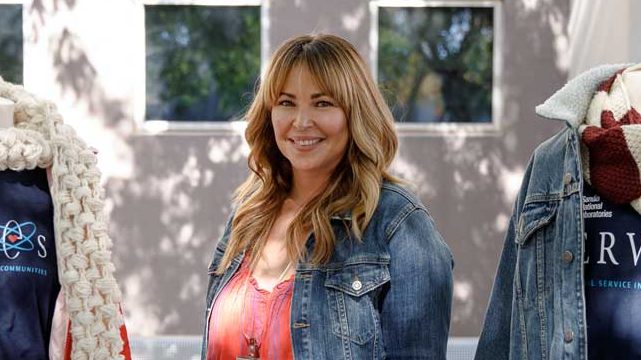 Warm coats, warmer hearts
The 11th Annual One Warm Coat drive held in October yielded 175 new or gently used coats and jackets for families in need, said organizer Krissy Galbraith. One Warm Coat is a nationwide nonprofit that started in the Bay Area. The organization facilitates coat drives, collecting warm outerwear that is distributed through nonprofit partners across all 50 states.
In addition to donating coats on campus, Sandians cleared an Amazon wish list of jackets. Krissy said that many Sandians wrote encouraging notes to the recipients of the coats and placed them in the pockets. This year, the donated coats were donated to GLIDE, a nonprofit that provides vital services to individuals and families in San Francisco.