Honoring our veterans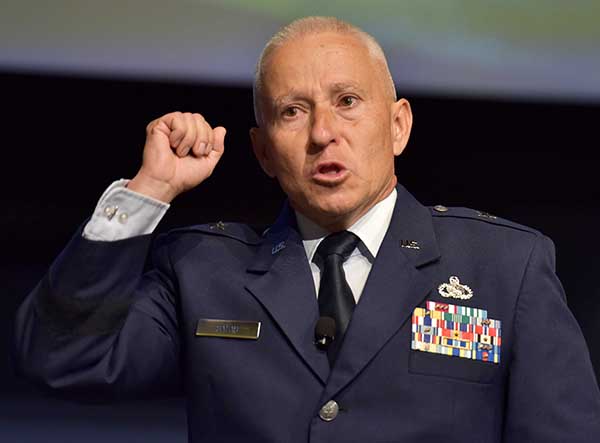 Sandia/New Mexico's annual Veterans Day Celebration, held Nov. 10 in the Steve Schiff Auditorium, featured guest speaker New Mexico National Guard Adjutant General Air Force Brig. Gen. Andrew E. Salas. Salas recounted the story of a young man, born to Mexican immigrants in the small New Mexico town of Santa Rita, who felt a duty to serve the United States. Shortly after enlisting, he found himself fighting in the Philippines in 1941. Ultimately, the young man would be ordered to surrender to the Japanese, along with other members of the 200th Coast Artillery, New Mexico National Guard, and begin marching in what is now known as the Bataan Death March. More than 1,000 Americans died during the ordeal — many of them New Mexico soldiers. His message for the packed auditorium was simple.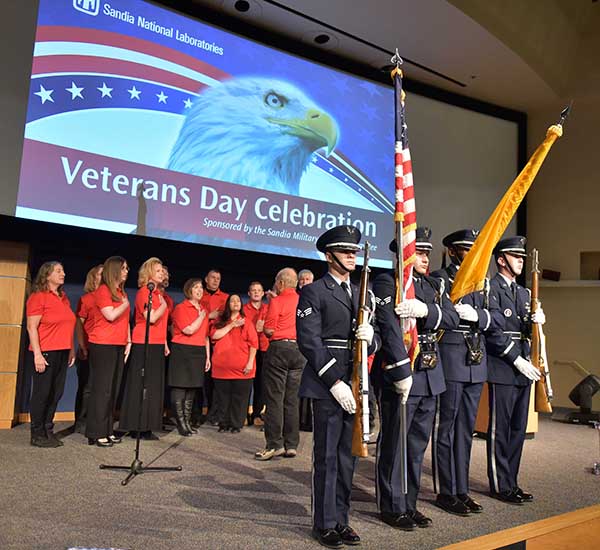 "Think about how many of us like to mingle and gather with our friends and families … What of those who don't have that — these young ones who lost their lives especially so — who don't mingle with us in these familiar venues of home, who don't sit around the kitchen table, who don't grow old, who don't get married, who don't have kids or watch their grandkids grow up. Don't we have some obligation to them?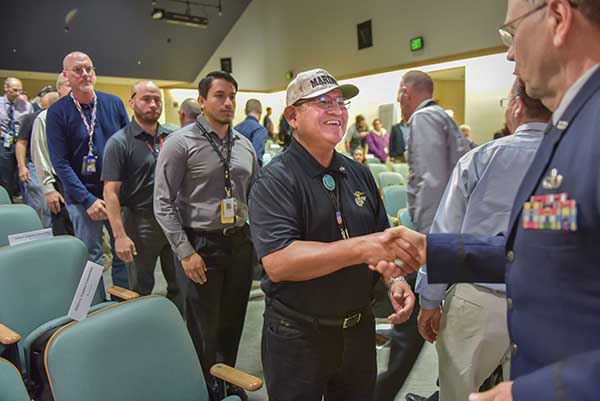 "I think that obligation is to remember them. And I wonder sometimes, if they could speak to us what would they say? I think they would tell us 'Live it for us' — earn this, love, forgive, help, do something good, enjoy, be angry, be hateful, find a way to leave something better than how you found it.' I think those are the things they would tell us and that is our obligation. Our obligation is to never forget."
The event included a presentation of commemorative coins to Sandia's veterans and active service members; one in 12 Sandians is a veteran. An information fair held in the lobby before and after the ceremony featured organizations that support active service members, veterans, and their families.