Technical Staff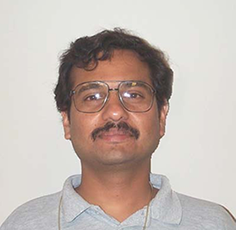 Technical Staff
(925) 294-3638
Sandia National Laboratories, California
P.O. Box 969
Livermore, CA 94551-0969

I am an aerodynamicist by training. I received my Ph.D. in Mechanical and Aerospace Engineering in 1999 from Rutgers, The State University of New Jersey.
I work broadly in computational science, with particular emphasis on merging data and models (data-model fusion). This is also called calibration.
Research Interests
My research interests are:
Bayesian inverse problems, where I develop Markov chain Monte Carlo methods, multiscale random field models, surrogate models for climate models and Reynolds-averaged Navier-Stokes simulators
Epidemiology, including characterization of partially-observed outbreaks
High-order numerical methods, especially development of fourth-order finite-difference methods for block-structured adaptively refined meshes. I use these methods for simulating flames.
Compressible fluid dynamics, including development of analytical models for Richtmeyer-Meshkov instabilities and the calibration of turbulence models
I have been funded numerous times as a PI by the US Department of Defense/Defense Threat Reduction Agency, US Department of Energy/Office of Science and by Sandia's Laboratory Directed R & D program.
I publish papers, technical reports as well as release open-source software. You can access them from the links above.
News and media
Recent Publications
Showing Results. Show More Publications