Sandia's radar systems are real-world tested and operating across the globe
Since 1997, Sandia-developed Radar Intelligence, Surveillance, and Reconnaissance (ISR) systems continue to provide capabilities that support our forces from near-peer adversaries and support military applications in all U.S. geographic Unified Combatant Commands (COCOMs). Sandia's Radar ISR program designs, tests, and integrates cutting-edge technology to demonstrate, field, and support high-impact systems for the end-user. The program has several systems currently deployed around the world for a variety of missions. These next-generation systems are not only crucial in fighting terrorism and counter insurgencies, but also in supporting the warfighter through tailored approaches to meet a wide range of mission objectives.
Facilities and Border Protection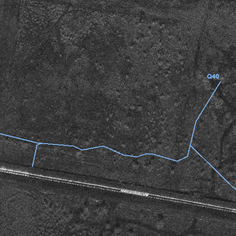 Sandia's Synthetic Aperture Radars (SARs) offer valuable intelligence for facilities and border protection missions, including the ability to identify security threats along the border.
Crevasse Detection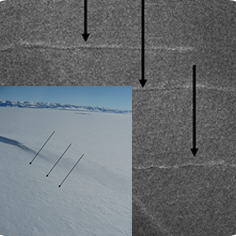 Using Sandia's MiniSAR technology, analysts are able to identify hidden threats and effectively screen large areas to determine safe landing strips for emergency air vehicles. The New York Air National Guard employs a fully-fieldable system that is used to make the task of supplying remote camps easier and the conduction of emergency operations safer and more efficient.
Environmental Monitoring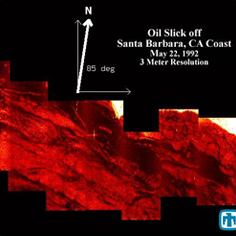 Using Stripmap Synthetic Aperture Radar (SAR), accurate imagery of oil spills are obtained by peering through optical obstructions such as clouds, smoke, dust, and water. The ability to obtain an accurate depiction of the situation in real-time enables more informed decision-making to help manage oil spills and prevent further issues. Oil spills are only one example of the many environmental applications that are well suited for SAR systems.
High-Resolution Terrain Elevation Mapping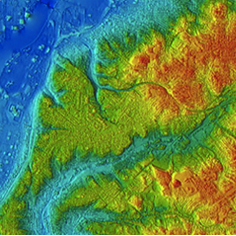 The Sandia-developed Rapid Terrain Visualization (RTV) Interferometry Synthetic Aperture Radar (IFSAR) can produced Digital Terrain Elevation Data (DTED) Level 4 elevation models (3-m post spacing) in near real-time. The system has imaged 125 square nautical miles in each of its multiple 6-hour missions, and the data was delivered to the user within 8 hours of landing.
Maritime & Littoral
Sandia is working on advanced radar concepts to detect, locate, and characterize targets of interest in the maritime and littoral environment. Conventional Synthetic Aperture Radar (SAR) is limited, because of a ship's constant motion. Sandia has worked to understand the nature of ship motion to tackle this problem to develop targeted modes and algorithms prime for maritime and littoral missions.
Reconnaissance and Surveillance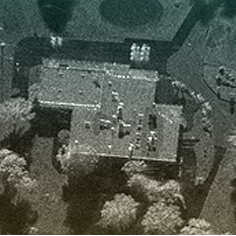 Sandia continues to be a leader in developing and fielding the next generation of world class Surveillance and Reconnaissance (S&R) systems to meet the military's need for all-weather, day-and-night imaging. Sandia radars demonstrate real-time Synthetic Aperture Radar (SAR) image-formation and Automatic Target Recognition (ATR) for multiple and simultaneous targets.