Sandia researchers conducted a survey of electric vehicle charger vulnerabilities that could influence policymaking and establish best practices for electric vehicle chargers in the future.
Researchers from Sandia, Los Alamos and Lawrence Livermore national labs plan to investigate application of the computer chip to accelerate advanced simulation and computing in support of the nation's stockpile stewardship mission.
It's no secret that radiation weakens metal. Sandia researchers are uncovering how.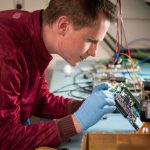 Valhalla, a modeling framework developed at Sandia, uses high-performance computing to design satellites, saving researchers months of creating preliminary designs.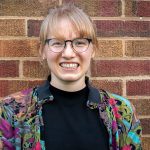 In her three years at Sandia, Kelsey DiPietro has accelerated research through computer modeling. Read about Kelsey's work in this profile offered as part of the "Sandia Loves Science" campaign.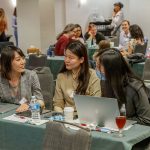 The Labs hosted the Rising Stars in Computational and Data Sciences workshop last month in Albuquerque. This year's event offered opportunities for women graduate students and postdoctoral appointees to collaborate in person.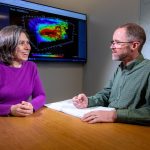 Sandia researchers have developed software that supports the assessment of possible sites to dispose of spent nuclear fuel in the future.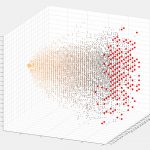 Brain-based computing chips can solve more complex problems than those posed by artificial intelligence and may even apply to high-performance computing.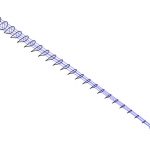 They hope to build a community of wind energy researchers at national laboratories, universities and more through their work.
Improvements to software and hardware shorten the process from one year to a day.