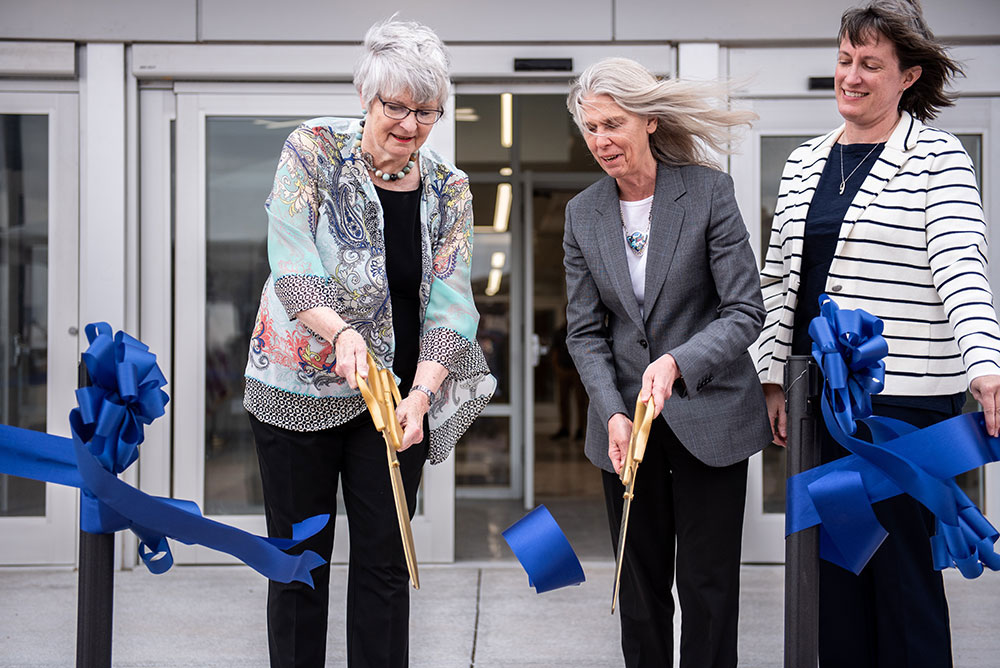 The NNSA opened the doors April 19 to its new 330,000-square-foot complex at Kirtland Air Force Base that will house more than 1,200 employees who support the national security mission.
Jill Hruby, head of the NNSA, joined other officials and members of the state's congressional delegation for the event at the John A. Gordon Albuquerque Complex. The building is named in honor of Gen. John A. Gordon, the NNSA's first administrator who led the agency within the Department of Energy from its creation until June 2002.
The $174 million LEED Gold-certified complex replaces a patchwork of NNSA buildings, including 1950s military barracks from which staff had been working. The new complex will house multiple organizations that fulfill essential roles by providing programmatic, technical support, legal, security, procurement, human resources, business and administrative functions that directly support the NNSA national security mission.
Complete with office spaces, conference rooms, a data center for rows of servers, secure spaces, a fitness center and more, the facility will end up saving an estimated $40 million in deferred maintenance. Some 2,000 skilled New Mexico tradespeople spent 900,000 work hours over four years to complete the project, despite labor and materials shortages.
"Providing our people with the best modern infrastructure is necessary to develop a top-tier, next-generation workforce for our vital nuclear security missions," Hruby said. "The (complex) that stands before us today embodies the vision we have for a flexible and resilient nuclear security enterprise of the future."