There are a number of environmental chambers in use at the TTC:
One large chamber: 9 ft x 9 ft x 20 ft inside dimensions, temperature range from -73°C to 199°C (-100°F to 390°F), 10-98% relative humidity.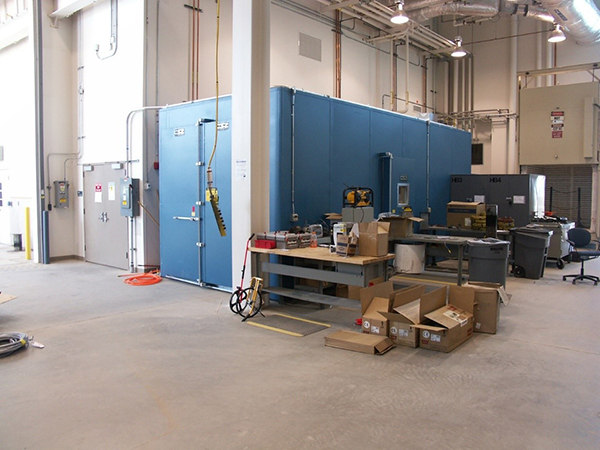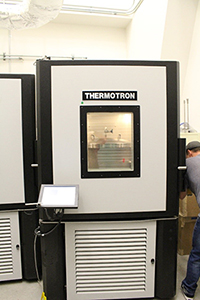 Three smaller chambers: 3-ft cubed, same temperature and humidity range as large chamber. Two are in the closed area/vault (Thermotron) and one is in hi-bay (Cincinnati Subzero).
Three smaller chambers, Sun chamber (-184°C to +315°C, 14" H x 20" W x 22" D), Tenny Chamber (-75°C to +200°C, 16" H x 16" W x 13" D), and Fisher Scientific (+50°C to +350°C, 13" H x 18" W x 17" D)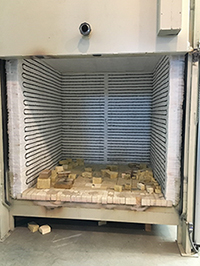 One large oven from ambient to 1000°C (1830°F), 10' x 10' x 10'
Environmental conditioning equipment (same temperature range) but configurable chamber size to meet specific test requirements.