Amid the challenges New Mexico is facing, 40 outstanding young professionals are bringing enormous optimism to the state — and four Sandia leaders are a part of that cohort. Jim Cleary, Emily Gaffney, Bernadette Gallegos and Johnathon Huff have joined the ranks of Albuquerque Business First's 40 Under Forty honorees, recognized for their professional achievement, leadership and the critical roles they play in the community.
The four Sandia leaders are part of the 19th group of young professionals under the age of 40 honored by Albuquerque Business First. They will be featured in a special May 15 Business First publication and honored at a dinner and reception in September.
Jim Cleary: Leading teams on and off the field
Jim Cleary is the acting senior manager for Sandia's nuclear deterrence business operations. He joined Sandia in 2011 and worked in various project management roles before becoming a manager in 2016. Prior to Sandia, he was the co-owner of a commercial construction management company where he oversaw company finance, preconstruction and project management for the small company that grew to earn $3 million in annual sales.
When he isn't managing teams at the Labs, he's leading teams on the field. He spent 11 years as a high school football coach and currently coaches his children's soccer teams. He also is involved in the Prince of Peace catholic community and helps with fundraising activities for his neighborhood's grade school.
"While my career and the success of Sandia are vitally important to me, I prioritize my life to ensure that those efforts do not come at the expense of my faith, family, community and personal growth. This focus, and its alignment to Sandia's culture, are the major reasons Sandia has been a great fit for me in my career to date," he said.
Jim holds an MBA with a focus in project management and a bachelor of science degree in technical systems management, both from the University of Illinois.
Emily Gaffney: Making things better than she found them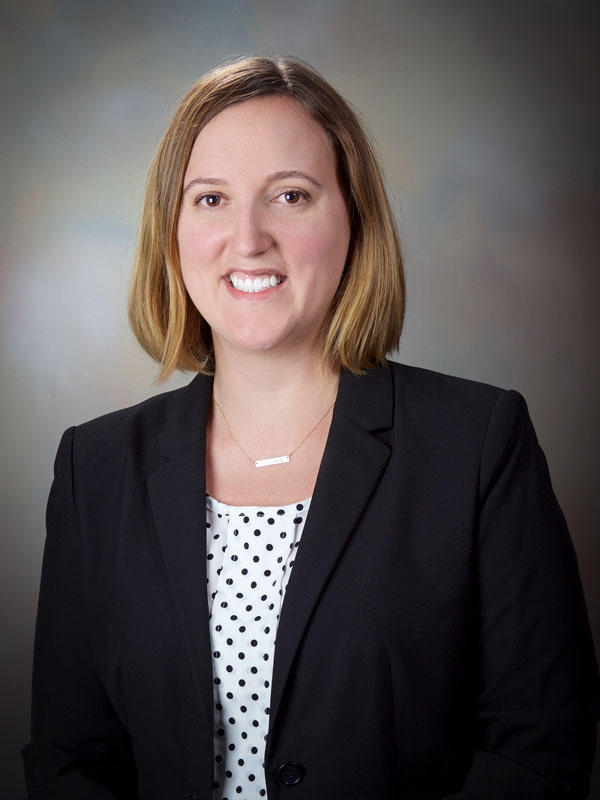 Emily Gaffney is the senior manager for Sandia's Laboratory Operating System. Since joining the Labs in 2012, she has been a manager, executive strategy professional and quality engineer.
"To me, leadership combines inspiring the heart and bringing vision to life. The best indicator of leadership is how you teach and enable others to become leaders themselves," she said.
Emily credits her success to the people and institutions that have invested in her through time, scholarships, opportunities and encouragement, and she wants to do the same for others. She volunteers in her kids' classrooms and afterschool program, teaches Sunday school, serves on the board of the New Mexico Museum of Natural History Foundation, participates in Leadership New Mexico, actively mentors professionals and advocates for women at the Labs through the Sandia Women's Action Network.
"My goal in all I do is to make things better than I found them, so my community — my children, my family, our schools, my employer, my city, my state and my country — can be the absolute best they can be," she said.
Emily holds an MBA from the University of New Mexico and a bachelor's degree in marketing from New Mexico State University.
Bernadette Gallegos: Advocating for diversity and inclusion
Since starting her career as a Sandia intern in 2011, Bernadette Gallegos was a project controller and solutions architect before becoming a manager in 2018.
"I greatly value the role that a leader plays in an organization and the significant impact it can have on the dynamics of a team and the success of an organization," she said. "Each day I am honored to be able to provide leadership to work that has a significant impact on the national security of our country."
Bernadette's parents instilled in her early on the importance of giving back to the community. She grew up with a sister born with cerebral palsy and noticed a significant gap in the community for supporting those who were disabled or elderly. She began volunteering her time to bring these individuals joy by reading with them and performing ballet folklorico dances for them.
Bernadette's dedication to the community continued in high school as she became involved with the Big Brothers, Big Sisters organization, where today she continues to mentor children and young adults. She also co-led the Sandia Women's Action Network, advocating for diversity and inclusion efforts in the workplace.
In addition to her work and volunteer efforts, Bernadette leads a busy life. She enjoys spending time with her boyfriend and their two dogs, traveling to national parks, running, photography and watching sports.
"Giving back to both the Sandia community, as well as the larger Albuquerque community is something I greatly value," she said.
Bernadette holds an MBA in management information systems and marketing and a bachelor's degree in marketing and operations, both from the University of New Mexico.
Johnathon Huff: Encouraging the next generation of STEM leaders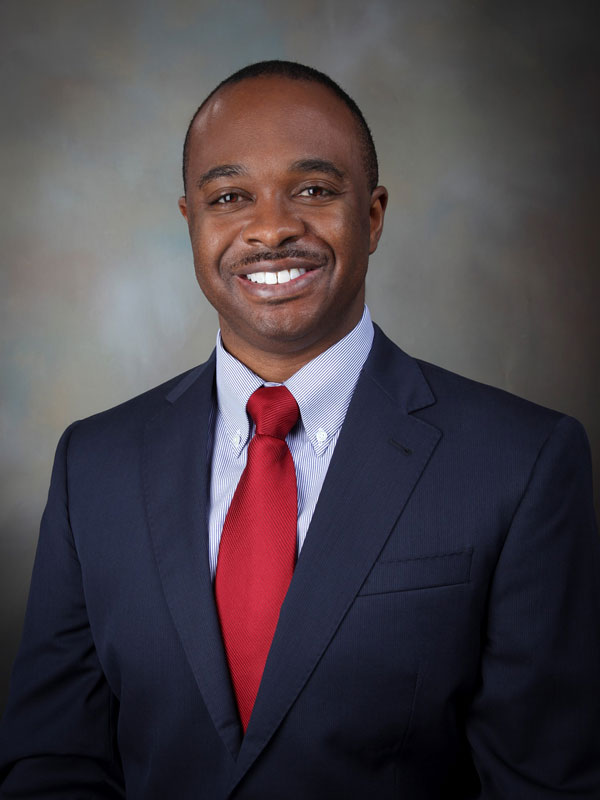 Johnathon Huff is the director of Sandia's environment, safety and health center. He came to Sandia in 2011 as a contractor and was a senior member of technical staff, R&D manager and both an R&D and ES&H senior manager prior to his current role. He is an active mentor for managers and staff members and a speaker in Sandia's Leading with Excellence program.
As the only African American executive at Sandia, Johnathon said, "I relish the opportunity to share my path with other minorities in hopes that we will increase the representation of minorities in senior technical and management roles at Sandia."
Johnathon is passionate about helping the next generation of science, technology, engineering and math leaders achieve their goals. He has created a goal-setting workshop for students from elementary to high school.
Working tirelessly to support his community, Johnathon volunteers with Sandia's Hands on Minds on Technology and Dream Catchers summer programs, has held leadership roles with the National Society of Black Engineers Albuquerque chapter pre-college initiative, mentors students and encourages college students to reach their goals.
Johnathon enjoys spending time with his wife and three sons, coaching his sons in soccer, flag football and basketball and continuing his research in mathematical modeling and optimization.
Johnathon earned his doctorate in industrial and systems engineering from Mississippi State University, a master's degree in electrical engineering from Drexel University and a bachelor's degree in electrical engineering from the Georgia Institute of Technology.