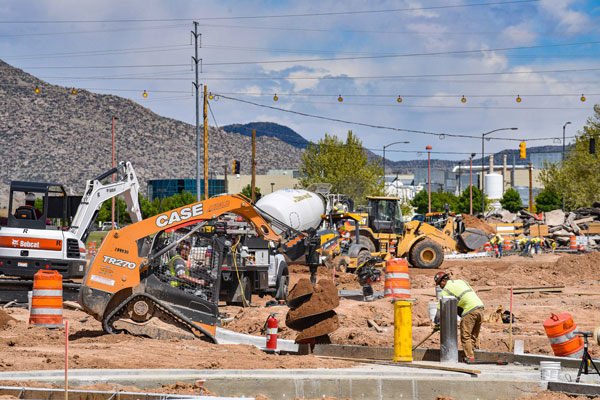 Crews working on the Eubank gate project have been taking advantage of light traffic to expedite the construction schedule. The entire project team, including AUI, Global GRAB Technologies, and Guzman contractors are dedicated to finishing the project safely and ahead of schedule.
While construction continues, the Eubank gate is currently closed, but is expected to open in early June. The Eubank contractor gate is still open from 5:30-10:30 a.m. inbound and 11 a.m.-6 p.m. outbound. Project completion is targeted for early July 2020, three months ahead of schedule.
See the gate construction progress in this brief time-lapse video.