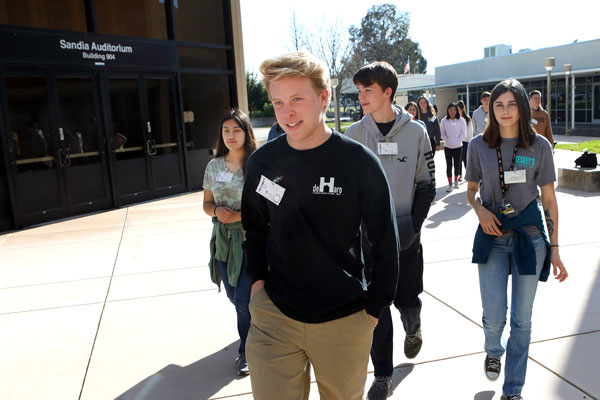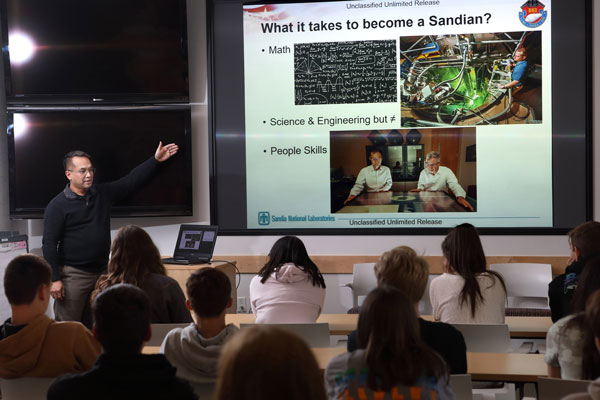 Livermore High School science teacher Karen Fletcher and 12 sophomore students from the Green Engineering Academy got to see applied science in action during a Feb. 19 visit to Sandia's California campus.
The students received a briefing from engineer James Siacunco, who talked about Sandia and his career path to the Livermore site, followed by a tour of two labs at the Combustion Research Facility.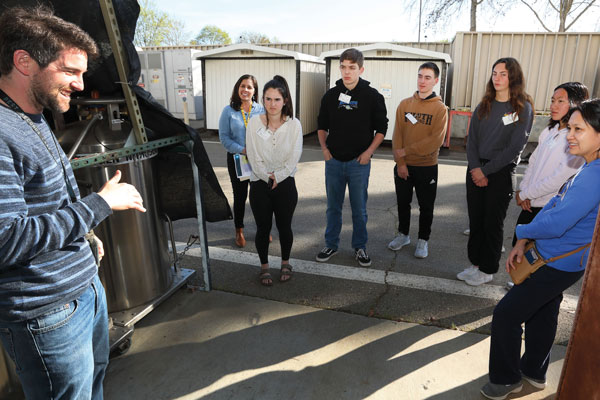 Engineer Ethan Hecht explained how he uses lasers to perform hydrogen safety tests to design safe storage options so companies can expand hydrogen-fuel-cell filling stations throughout the state.
Researcher Chuck Mueller gave the students a tour of the optical engine lab used to test conditions inside cylinders during combustion.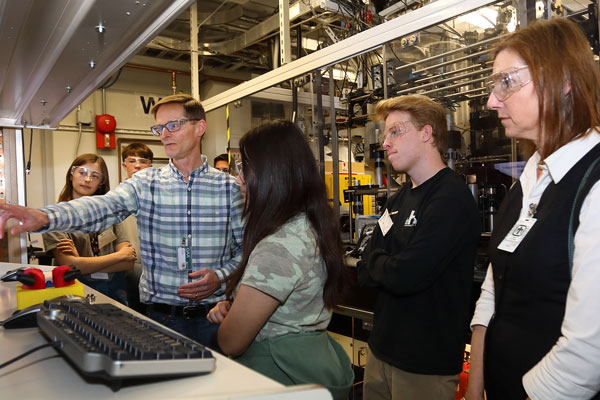 "My students and I were pleasantly surprised to see the researchers working on clean energy for cars and trucks," Fletcher said. "In the Green Engineering Academy at Livermore High School, students learn about clean and renewable energy and how engineering can improve our world."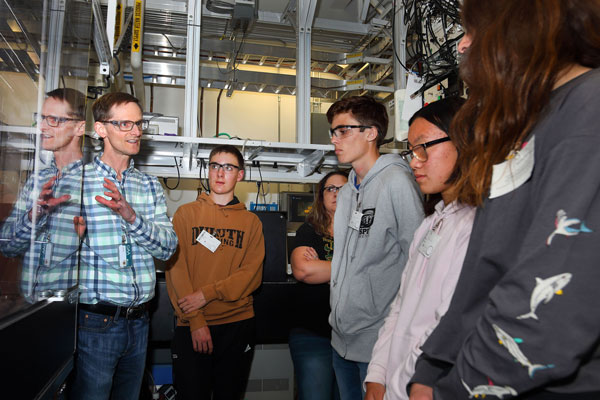 Fletcher said her students enjoyed hearing about Chuck's tests of ducted fuel injection, which promises to all but eliminate soot in diesel engines.
"Seeing the real-life applications of the science in products that could shape our world is really important," she said.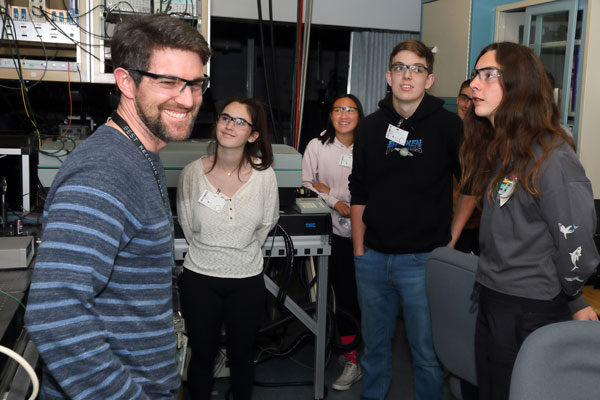 Kayla Norris from Sandia's Community Relations team coordinated the event to expose local students to the work being done at the Labs.
"It is so important that we connect with our communities," Kayla said. "These students represent not only the scientists and engineers who will shape tomorrow through their achievements, but the adults with whom we will collaborate to make our community better."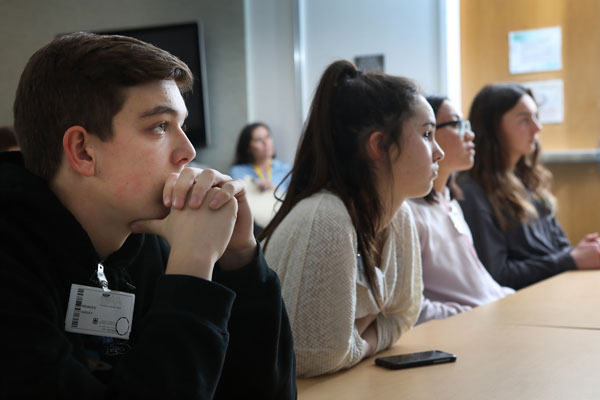 Fletcher said she was grateful for Sandia's partnership, and added that her students had expressed interest in an internship with Sandia when they get older.
"The tour of Sandia is really important for my sophomores because they are just starting to consider what to study in college," she said. "Now they can begin to process this before they apply for college."