Making home offices ergonomically safe and healthy for the growing remote and hybrid workforce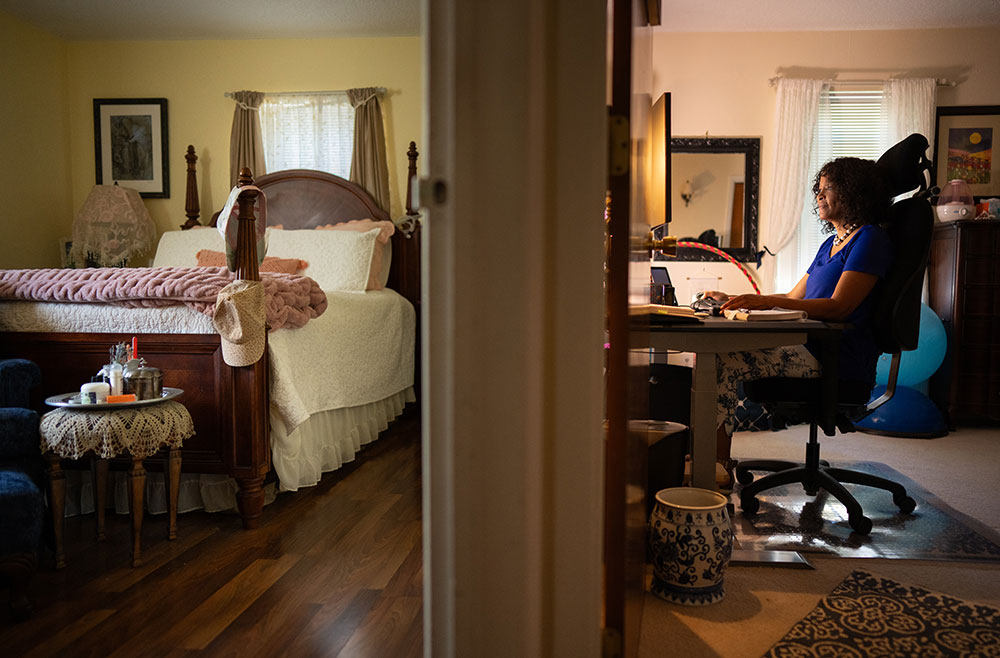 The COVID-19 pandemic created an employee health nightmare: In the blink of an eye, thousands of Sandians had to pack up their ergonomically designed, on-site spaces and set up makeshift offices at home. Sandia ergonomics engineer and engineering program lead Lance Perry had just been hired when he was called upon to do the unthinkable task of making thousands of home offices safe for work.
Even with 40 years of experience behind him, it was a daunting task.
"People were working in apartments, garages, and sometimes closets to preserve line-of-sight security," he said. "The entire family was home, not just one adult. Kitchen tables were consumed. It was chaotic. We tried our best to get some semblance of logical accommodations, but more importantly, help people to understand that they weren't alone, and that it would get better."
On the job site, ergonomics engineers can create ideal conditions. They can install the right type of desk, chair or desktop equipment and come to your office to assess your setup and make personalized recommendations. When the world went virtual, all of that changed.
From their own homes, Lance and the ergonomics team created training videos and presentations to address how to best make the transition to a home office. They developed a library of seven videos that had not existed before. One of the fundamentals was optimum seating posture. Then, through a combination of reviewing photos and talking over the phone, the team could provide Labs' staff with a variety of suggestions.
There were limits, however. New desks weren't an option, but eventually, staff were able have their office chairs delivered to their homes, leading to a dramatic improvement.
"The chair is 75% of the problem or solution, so if you get the right chair under everybody, you'll be a long way there. The other 25% is more behavioral than anything. That was our approach to get some control on total chaos," Lance said. "We didn't have a built-in mechanism to deliver it to everyone … but we're there now."
By mid-2021, office setups had stabilized, and Lance and the ergonomics team realized the 80/20 scenario, whereby 80% of the workforce didn't need as much support, and the remaining 20% was manageable.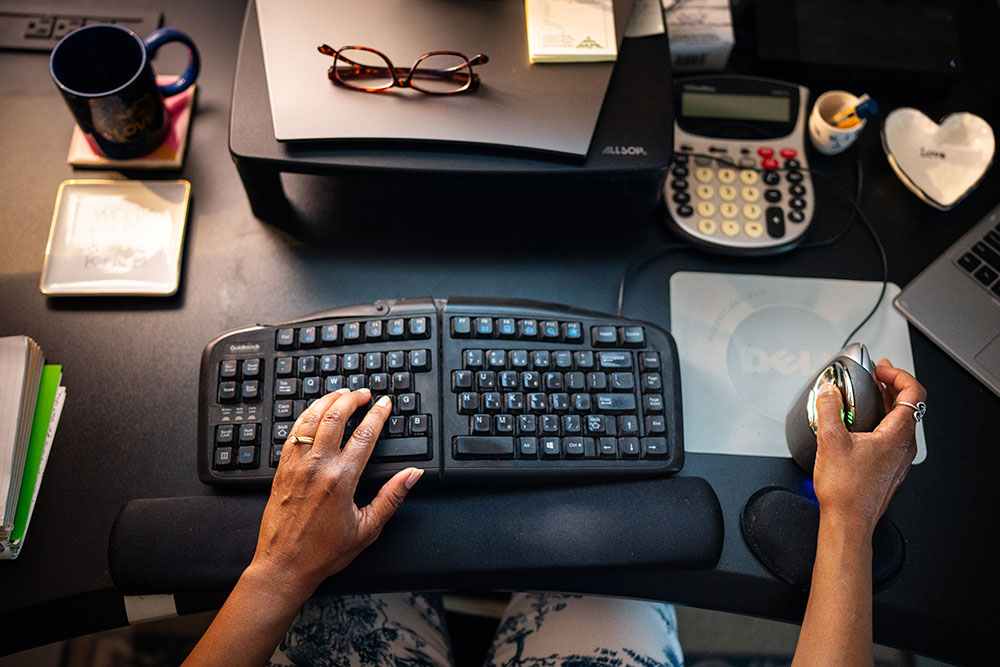 Within three years, they had impressively performed over 6,000 personalized evaluations.
Today, with over 4,000 members of the workforce in a telecommuting or remote agreement, Lance and the ergonomics team are still working to ensure that every space is designed to be ergonomic, whether at home, a touchdown space or an on-site office.
"Right now, we have reservable touchdown spaces, and we have made them fundamentally ergonomically correct for a typical person. We're still working on houses; not every house is the way we want it, but our philosophy is the same: It doesn't matter if you're working at home or Starbucks or the office or conference room. Can we get you in properly fitted, correct support angles? If we can achieve that, we can't do anything more as ergonomists."
Lance emphasizes that members of the workforce need to be in the right angulation with the right support. Optimizing the correct angles reduces the biostatic pressures, and relieves all the joints in a body, reducing the risk of musculoskeletal disorders.
"An injury will not allow you to do well at anything. The reality is that it's a performance science and affects people mentally, physically and physiologically. We try to prevent fatigue and injuries, errors, omissions, cognitive issues, because those can be as costly as anything," Lance said. "At the end of the day, the success of every company is dependent on the success of the individual; if you help people with what they do, it helps the bottom line."