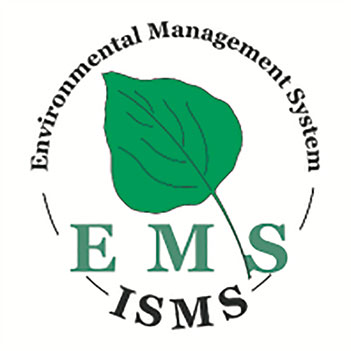 Sandians perform work every day that impacts the environment. This work includes reducing negative impacts as much as possible. The Environmental Management System's annual Environmental Excellence Awards recognize projects done by staff that reduce waste, prevent pollution, conserve energy and save costs. The awards ceremony will take place at noon today and is part of Sandia's Earth Month 2023, hosted by Sandia's Environment, Safety and Health, and Employee Health Services programs.
Projects and activities will be awarded in three categories: Greenie, Sequoia and Resource Conservation.
Greenie Award
Computer scientist Patrick Martin developed and launched DeCARbonize, a monthly event that promotes and celebrates the use of alternative transportation methods, like bike, bus and scooter, for commuting on-site. The initiative includes group rides with other Sandia cyclists and provides resources to cyclists as they begin bicycle commuting. It is supported by the existing Sandia cycling community and other Albuquerque cycling groups, and it helps enhance a culture of alternative commuting.
Sequoia Award
A multidivision team significantly reduced sulfur hexafluoride emissions from the HERMES and SATURN accelerator facilities. The upgrades and improvements they made resulted in an annual emissions reduction of the equivalent of 40,000 metric tons of carbon dioxide.
Team members include Debra Kirschner, Laurel Jones, Colton Gibney, Jeffery Tunnell, Benjamin Hughes, Guillermo Archuleta, Lewis Hill, Joseph Gallegos, Kevin Dussart, Penny Avery, Cameron Tunell and John Santillanes.
Resource Conservation
A cross-division team increased environmental efficiencies at a new high-performance computing facility. Their work during the construction phase of the facility resulted in saving more than 30 million kilowatt-hours of energy use and 9 million gallons of water. Additionally, their efforts saved $200,000 in annual operating costs.
Team members include David Martinez, Tom Klitsner, David Smith, Anthony Duran, Casiano Armenta, Ronald Rymarz and Robin Jones.
"The need to reduce our impact on the environment is taken into consideration with all the work we do at Sandia," said Environmental Excellence Awards program coordinator Ben Henning. "This year's awards show our dedication and skill to constantly and consistently develop novel and innovative ways to protect our natural resources and serve as examples for others of how to create a culture of sustainable science."