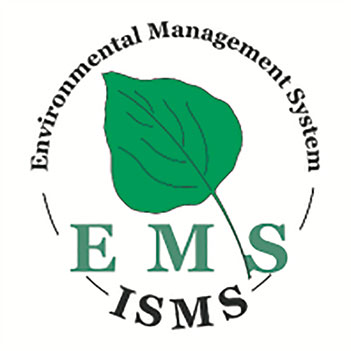 Accomplishments of staff who helped Sandia reduce its impact on the environment were recognized this week with the annual Environmental Management System Environmental Excellence Awards, held as part of the Labs' weeklong Earth Day 2022 virtual celebration. The week of events was hosted by Environment, Safety and Health and Employee Health Services.
Projects and activities were awarded in six categories: Above and Beyond, Greenie, Kaizen, Sequoia, Grassroots and Resource Conservation.
Above and Beyond
The cross-division team Legacy Chemical Clean Up identified and properly disposed of more than 400 excessive old "legacy" chemicals stored safely in multiple laboratories, some of which had been on-site since the 1970s. The project team also recycled outdated equipment including numerous power supply units, fluorescent lightbulbs, lead, oil, batteries, capacitors and more.
Project team members included Colton Gibney and Lewis Hill from Accelerator Operations; Alexander Voges from Coating and Additive Manufacturing; Ellie Thompson, Bradley Romero, Karl Mireles, Joaquin Flores, Kelly Wiese and Nicholas Massey from Facilities' Waste Management and Pollution Prevention; and Joshua Dominguez from Facilities Area Management.
Greenie Award
Robin Jones, manager of strategic site planning for building system engineering, was honored for her support of the energy management program and her passion for Sandia's potential to make a positive impact on the environment. Robin advocated for the reinvestment of utility savings funding, which brought $2.3 million to the energy program, pushed for the execution of an Energy Savings Performance Contract and encouraged the development of renewable energy plans.
Kaizen Award
The Concrete and Asphalt Recycle Area Large Scale Recycling Project, composed of multiple organizations and divisions, developed and executed a plan to remove and recycle 13,693 tons of concrete and asphalt from the recycle area that had built up over the past five years. The plan was hatched after the team determined the material could not be effectively reused on-site due to environmental concerns.
Project team members included Robert Archibeque, Daniel Lopez, Eduardo Trujillo and Roy Cain from Facilities Mechanical Utilities; Leroy Duran and Lori Sanders from Facilities Waste Management and Pollution Prevention; Joshua Konetzni, Jeff Butler, John Campbell and James Corcoran from Facilities Structural Services; Bradley Elkin from Facilities Work Planning and Control/Hazardous Waste; and Kelly Bowles from Environment, Safety and Health's Environmental Systems.
Sequoia Award
In fiscal year 2021, Sandia's composting program was expanded to include Tech Area I and Tech Area IV, which are limited areas. Facilities placed 335 new compost bins in 68 buildings, contributing to an 8% increase toward the overall 70% recycling diversion rate from the New Mexico campus. Since fiscal year 2019, the direct impact to the amount of compost diverted from the landfill has increased by 9.3%.
Members of Facilities multiorganization team included Kelly Wiese, Walter Dods Jr., Daniel Simms, Christopher Dean, Paul Sabia, Jeffrey Koch, Nicolas Massey and Leroy Duran from Waste Management and Pollution Prevention; Shawn Thompson, Marcus Riggs, Randy Ortiz, Michael Clearwater, Bernadette Otero, Marcos Zamora and Joshua Dominguez from Area Management; and Linda Jones, Harry Greatbatch, Chris Romero, Anna Torres-Atencio and Kenneth Martinez-Eubanks from Custodial Services.
Grassroots Award
A multidivisional working group of experts created a grassroots effort to support Sandia's resiliency and renewable energy goals. Their goals include identifying projects that support resiliency, establishing conceptual models that can be applied at other locations, coordinating resources to facilitate sustainability and resilience goals, replacing fossil fuel use, enhancing renewable energy sources and more.
Team members include Jodie Lord from Global and Nuclear Security Partnerships and Business Development; Craig Lawton from Resilient Energy Systems Mission Campaign; Robin Jones, Gerald Gallegos and Nicole Rinaldi from Building System Engineering; Rafael Gonzalez from Facilities Management and Engineering; Andrew Gough from Environment, Safety and Health's Environmental Management; Abraham Ellis from Renewable Energy Technologies; Henry Guan from Energy Storage Technology and Systems; Jason Mayfield and Casiano Armenta from Asset Management Information Systems; Jeremy Michaels from Infrastructure Engineering; Charles Hanley from Grid Modernization and Resilient Infrastructure; Nora Wintermute and Chemanji Shu-Nyamboli from Environment, Safety and Health Operations and Systems; Sandra Begay from Photovoltaics and Materials Technology; Ninaad Desai from W87-1 Systems Engineering; Alicia Brown and Joel Stauber from Partnership and Planning; Summer Ferreira and Jimmy Quiroz from Renewable Energy and Distributed Systems Integration; Matthew Reno from Electric Power Systems Research; Amy Halloran from Nuclear Fuel Cycle and Grid Modernization; Stephanie Salinas from Environment, Safety and Health's Environmental Stewardship; Susan Altman from Energy and Homeland Security Programs; Clifford Ho from Climate Change Security; Rosemary Avery from Environmental Compliance and Monitoring; and Jennifer Reisz Westlund from Strategic Capital Planning.
Resource Conservation
During the coronavirus pandemic, a team from the Center for Global Security and Cooperation worked with Environment, Safety and Health to support shifting international engagements from in-person meetings worldwide to virtual meetings. This reduced business travel by about 18,409,425 miles and saved an estimated 148,135 metric tons of carbon dioxide emissions. In addition to cutting greenhouse gas emissions, other resources were saved by virtual engagements, like paper and office supplies and energy resources.
Team members include Rebecca Jaramillo-Contreras from Environment, Safety and Health System Integration; David Sandison, Dominic Martinez, John Dickerson, Tina Hernandez, Adriane Littlefield, Pulak Nath, Susan Washburn, Laurie Wallis, James Schol, Anne Descour from the Center for Global Security and Cooperation; and Wallace Butler from Deployed Cyber Professionals.
"Despite the constraints placed on us during the pandemic and changes the workforce has endured, these teams were able to show what Sandia can do when they consider the environmental impacts of their work," said Environmental Excellence Awards program coordinator Ben Henning. "Their ability to identify challenges and devise large-scale Labswide solutions models how others can protect and preserve the environment."
More information, nominations and winning projects are available at the Environmental Excellence Awards page on the Environmental Management System website.