New employee group attracts diverse community of soloists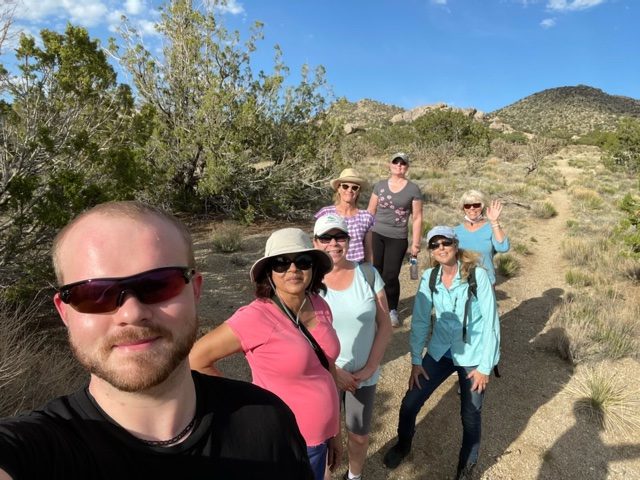 Around the end of 2020, Communications Director Frederick Bermudez put together a virtual health panel discussing the challenges facing staff during the pandemic.
Panelist Janice Duis discussed the challenges and difficulties faced by staff who were living alone. She highlighted the need to connect with others and the challenges faced by soloists, or people living in single-person households, especially in case of emergencies, and shared her strategies for maintaining resilience in the face of complete isolation at home.
After the talk, manager Carrie Colvin in California connected Site Operations Director Pam McKeever with Janice in New Mexico. Janice and Carrie formed the Living Alone and Thriving Network, with Pam as the director sponsor.
At the group's first meeting in March 2021, about 65 people showed up, which let the organizers know how great a need there was.
Today, more than 200 soloists comprise a diverse community that represents different ages, genders, orientations and personal situations at all Sandia sites. The group includes people who are single, empty nesters, divorced, widowed, married but new to the Labs, and partnered or married but not living with a partner.
"It's kind of drawn its own crowd," Carrie said. "It's so diverse it almost transcends the normal employee resource group categories as defined by the Equal Employment Opportunity Commission."
The group seeks to provide ways for people to connect.
"We don't want anyone to feel isolated or alone, without people to reach out to. It was hard for me to say that I live alone. There's often a stigma associated with living alone," Janice said.
A rising share of adults in the U.S. do not live with a married partner, with men more likely than women to live alone. A 2021 Pew Research Center analysis of census data found that in 2019 about 38% of adults ages 25 to 54 were unmarried or not living with a partner, an increase from 29% in 1990. Only about 18% of households are a nuclear family, which can impact everything from the experience of onboarding new employees to the way employee's access and use their benefits.
"Single people aren't traditionally considered a marginalized group, but there's a lot of stereotyping. It's a diversity issue but not one that's widely recognized," Carrie said.
Janice emphasized how there's a need for more flexible benefits for soloists, such as Sandia's recent Health Savings Account.
Carrie said that there's a traditional definition of family, but soloists' families may be different.
"Soloists can feel excluded. Conversations are often about children or partners. It can feel excluding. You also are the one who isn't taking off for soccer games or to care for sick children. But you might need to have consideration for a special person in your "family" who is ill or has passed or a pet that needs medical attention," Carrie said
"People may not recognize how important these relationships are for soloists. For some people, your family may be somewhere else for lots of reasons or may not look like their family, so it can be hard to talk about," Janice said.
Living Alone and Thriving is open to anyone who would like to connect with others. The group meets virtually from 11 a.m. to noon MT on the first Tuesday and the third Wednesday of each month. Past themed talks include Sandia clinical psychologist Ben Klein discussing resilience, systems engineer Gomez Sy on volunteer opportunities and a speaker from Employee Health Services discussing cooking for one.