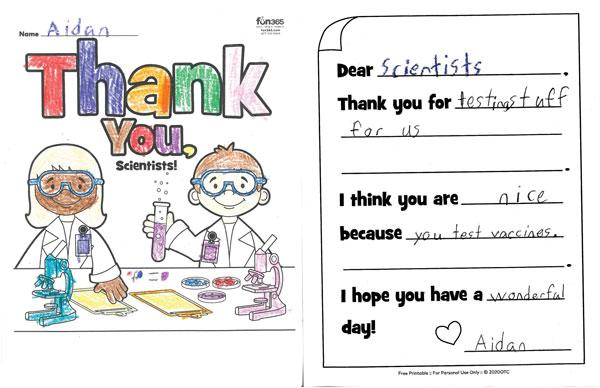 The Cub Scouts are grateful to you, Sandia scientists and engineers, for all that you are doing to protect us from COVID-19.
Sandian Mark Dietrich is an assistant Cubmaster for a pack of Cub Scouts in the Albuquerque area. As the pandemic flared through the United States and New Mexico entered a stay-at-home period, the pack had to adapt their service projects. They had planned to get together to plant trees for the community. Instead, they decided to serve their community by expressing gratitude.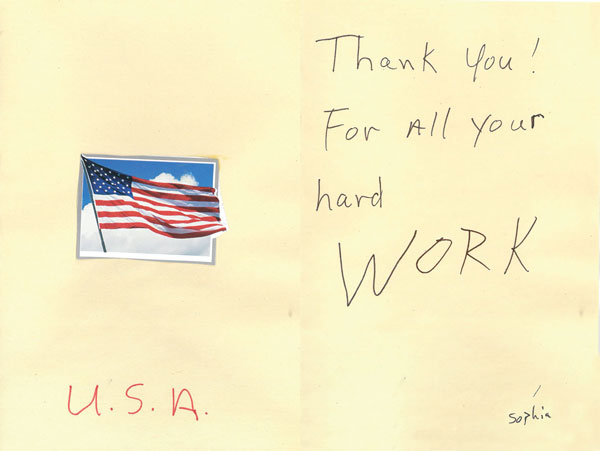 From their homes, the Cub Scouts wrote thank-you notes to firefighters, doctors, nurses, police officers, military personnel, scientists and others helping confront and solve the problems created by this new disease. Their list included the Sandia scientists and engineers who are working on multiple projects to understand and address the COVID-19 threat.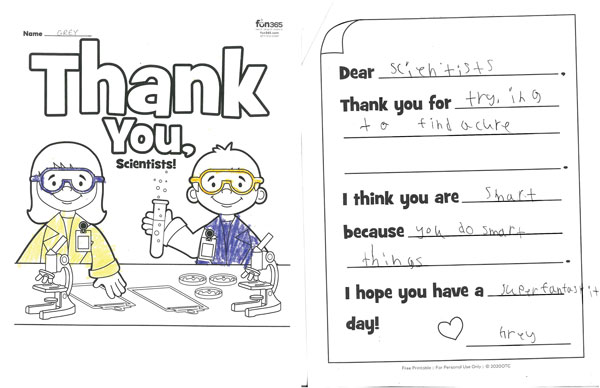 Since Mark works at Sandia, he volunteered to find a way to share the notes with all of you. Sophia, Aidan, Grey and Adrian thank you for all of your hard work, for "testing stuff" and for serving the country. Keep on doing smart things, Sandia — the youth of America are counting on you!