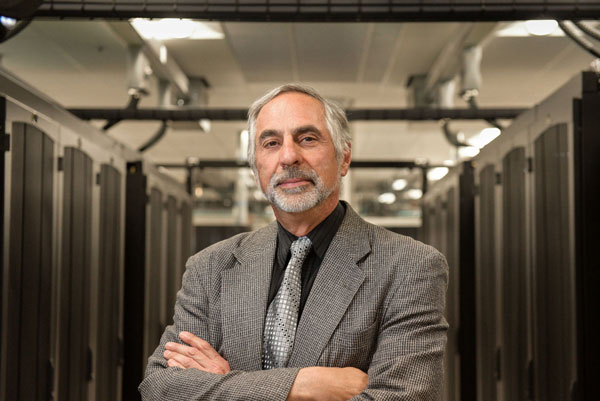 Sandia computational scientist John N. Shadid has been awarded the Thomas J.R. Hughes Medal from the United States Association for Computational Mechanics.
The medal is given "in recognition of outstanding and sustained contributions to the broad field of Computational Fluid Dynamics that significantly advance the understanding of theories and methods impacting CFD."
John, with a master's degree in mathematics and a doctorate in mechanical engineering from the University of Minnesota, won "for outstanding and sustained contributions to large-scale parallel multiphysics computational-fluid-dynamics solution methods, high-performance computing algorithms/software and numerical methods for coupled nonlinear partial differential equations."
Computational mechanics centers on the development and evaluation of detailed mathematical models that provide computational solutions for the deformation and flow of solids and fluids caused by a wide range of forces.
Workers in the field model slow events ranging from the flow and stresses in the earth's mantle and its tectonic plates to the bending of beams and the response of biological tissues under loads. They also have modelled fast phenomena such as the hypervelocity impact of solids and the propagation of shocks and waves in inertial confinement fusion systems.
The award was announced at the U.S. National Congress on Computational Mechanics in Austin, Texas, in late July.